Based on a sample data set from WeChat Pay in 324 Chinese cities along with an online survey of 6,595 respondents, Tencent Research Institute, The Chongyang Institute for Financial Studies at Renmin University of China (RDCY), and Ipsos observed user behavior and consumer use cases of the "cashless lifestyle", and co-launched the 2017 MOBILE PAYMENT USAGE IN CHINA REPORT to illustrate to readers an China's evolution into a cashless society.
Key takeways
Chinese consumers spent US$5.5 trillion via mobile payment platforms last year, about 50 times more than their American counterparts. By the end of 2016, Tencent alone saw its active mobile payment accounts exceed 600 million users per month and average payment transactions also exceed 600 million transactions per day.
The cashless lifestyle is now becoming a reality in China. 
In this report, you'll find highlights including: 
Chinese youngsters are now adapting to a cashless lifestyle at a high speed.

52% of Chinese use cash for only 20% or less of their monthly consumption.

74% of people stated that they can live for more than a month with only 100 RMB in cash.

84% people reported that they could accept a totally cashless life.

Almost all dining establishments accept mobile payments.

Penetration of mobile payments vary across retail sectors.

Movie theaters see the highest penetration of mobile payment in the entertainment sector.

Mobile payment is now standard for Chinese travelers.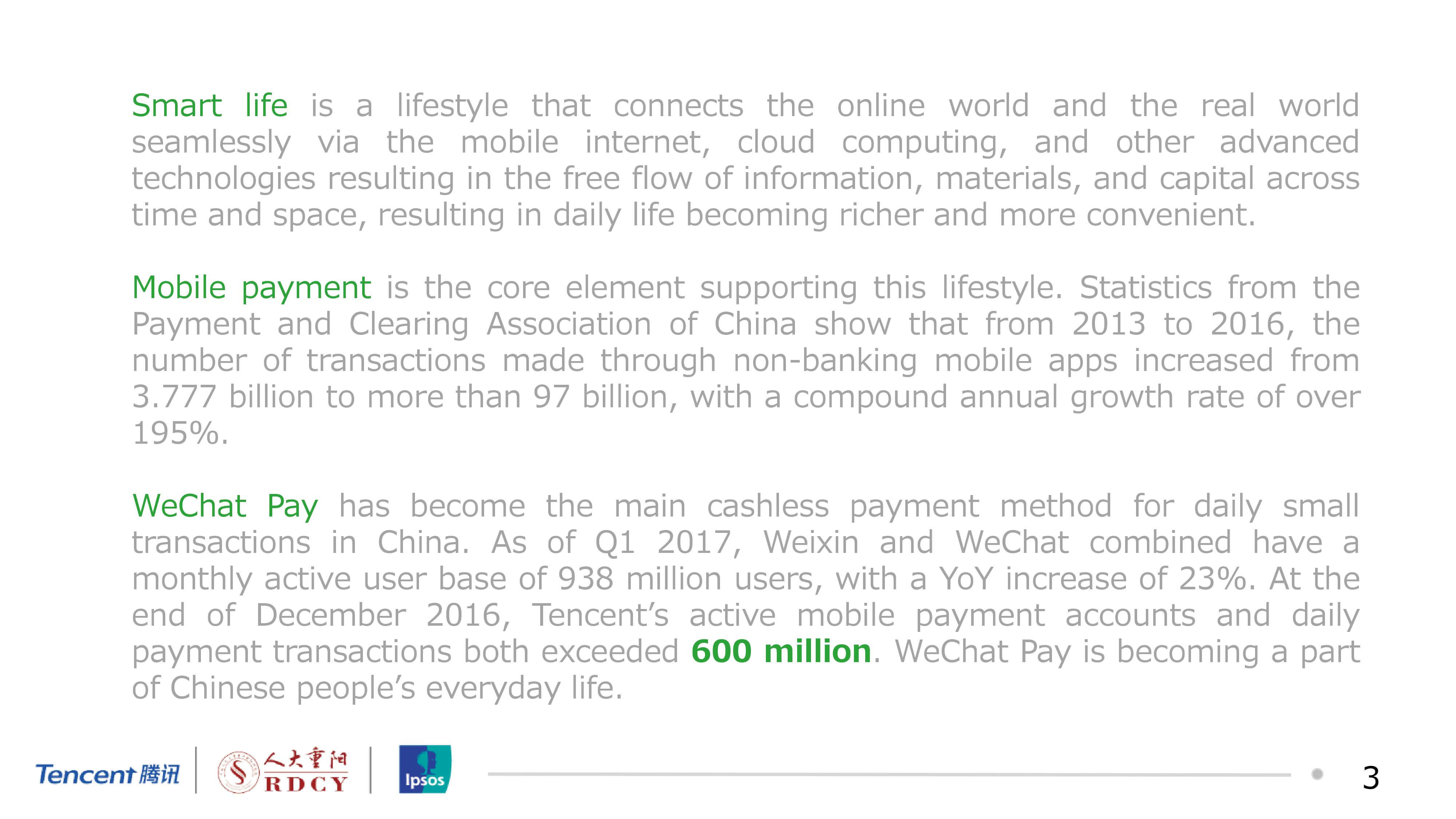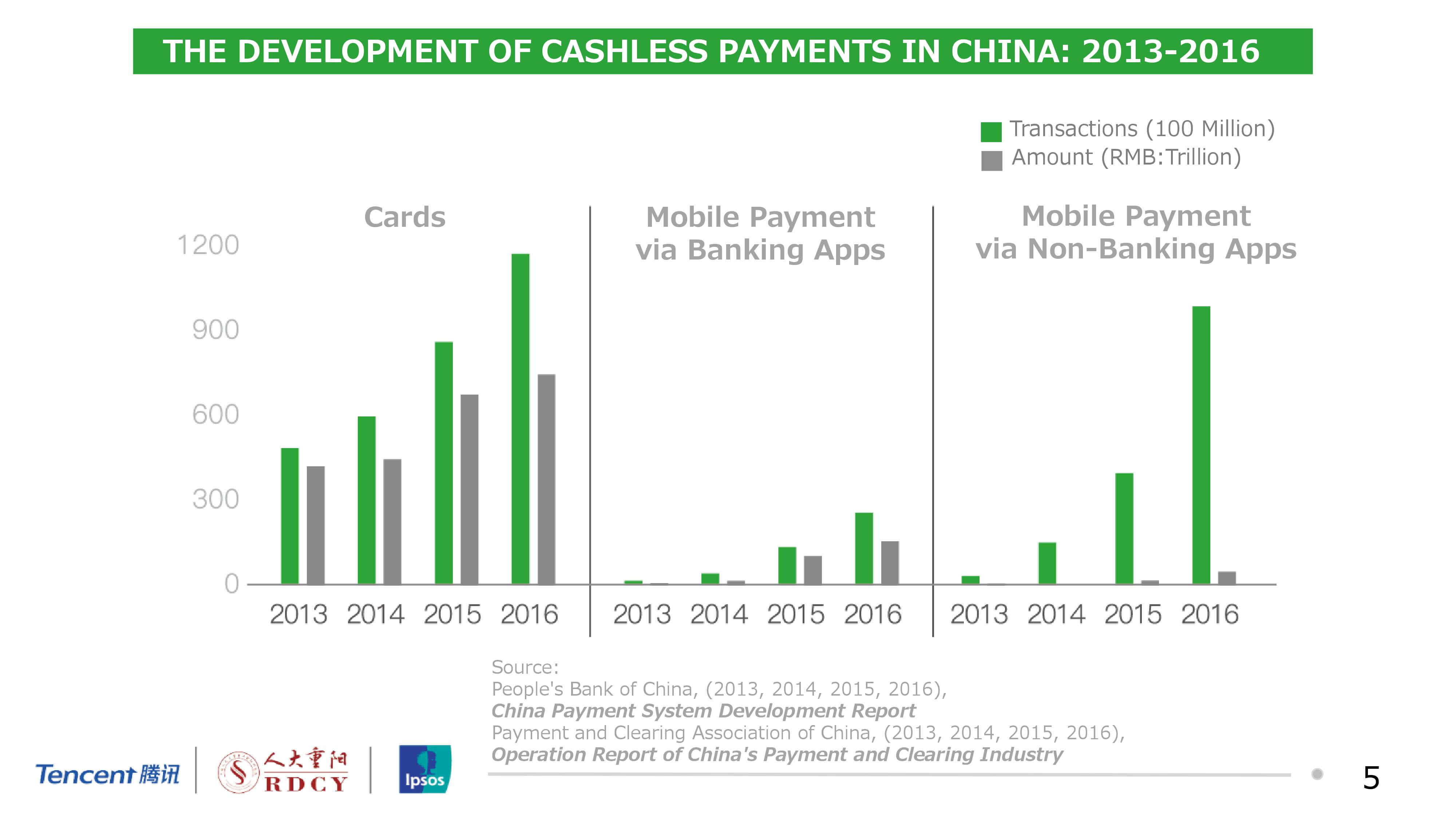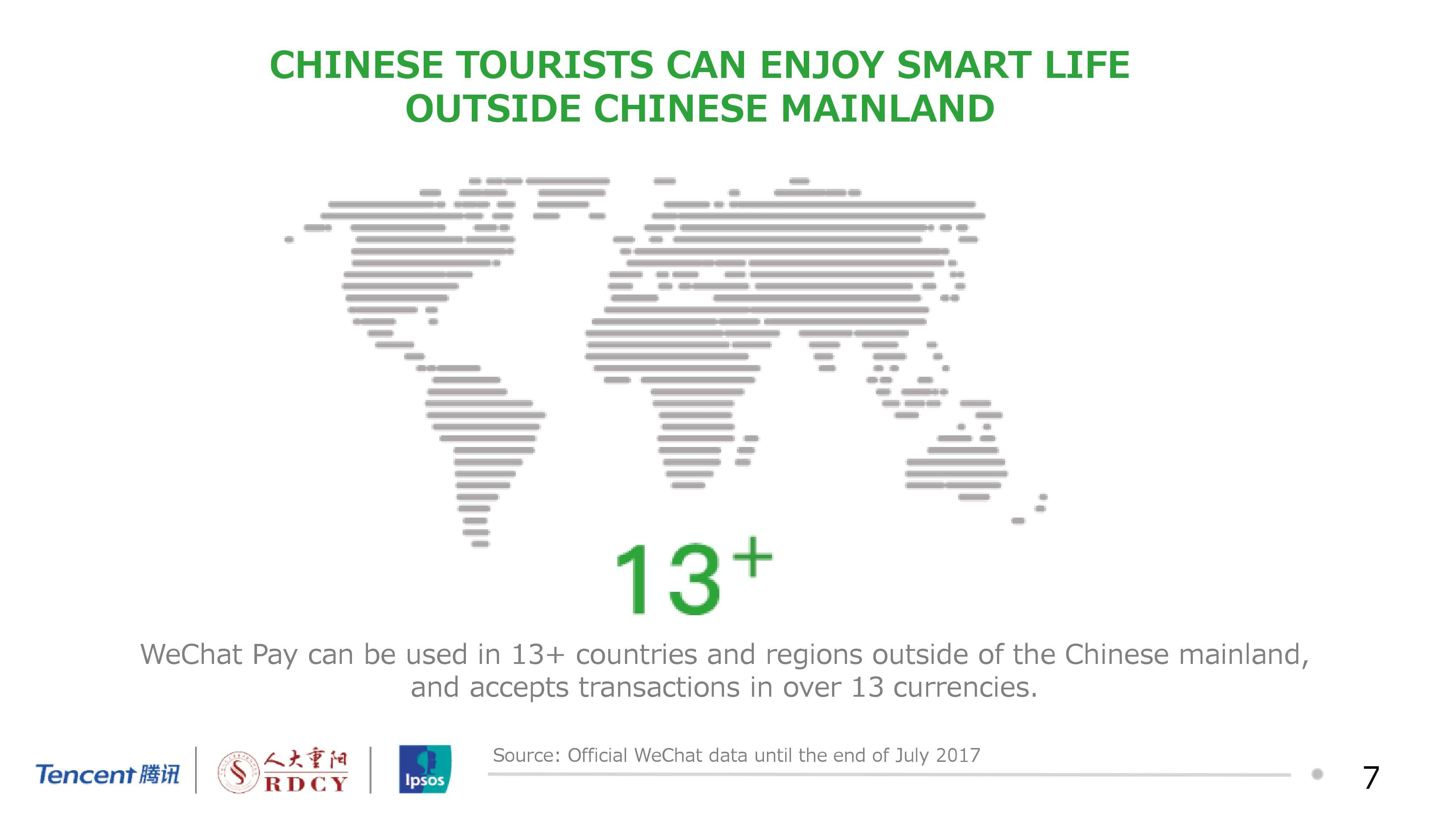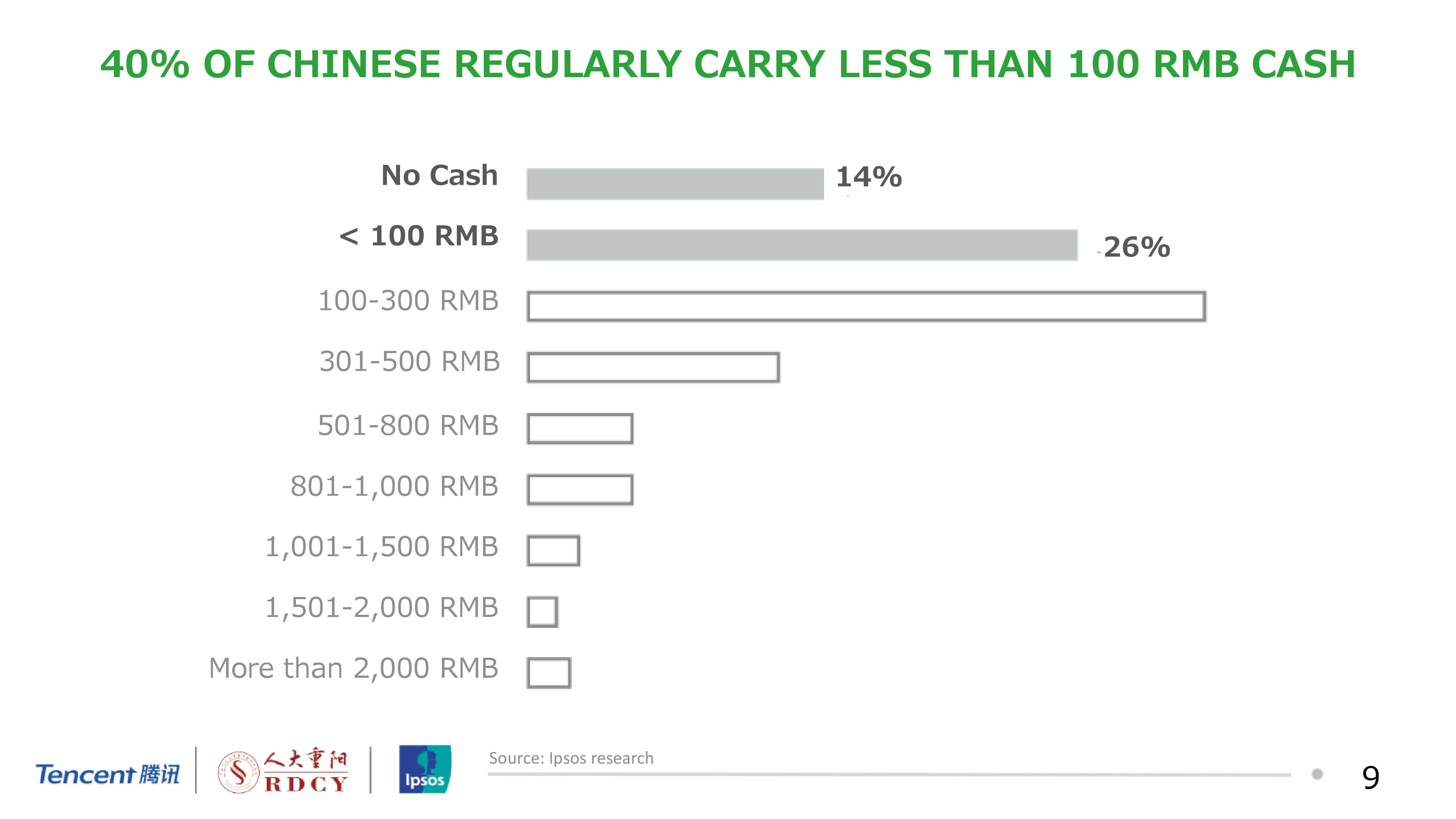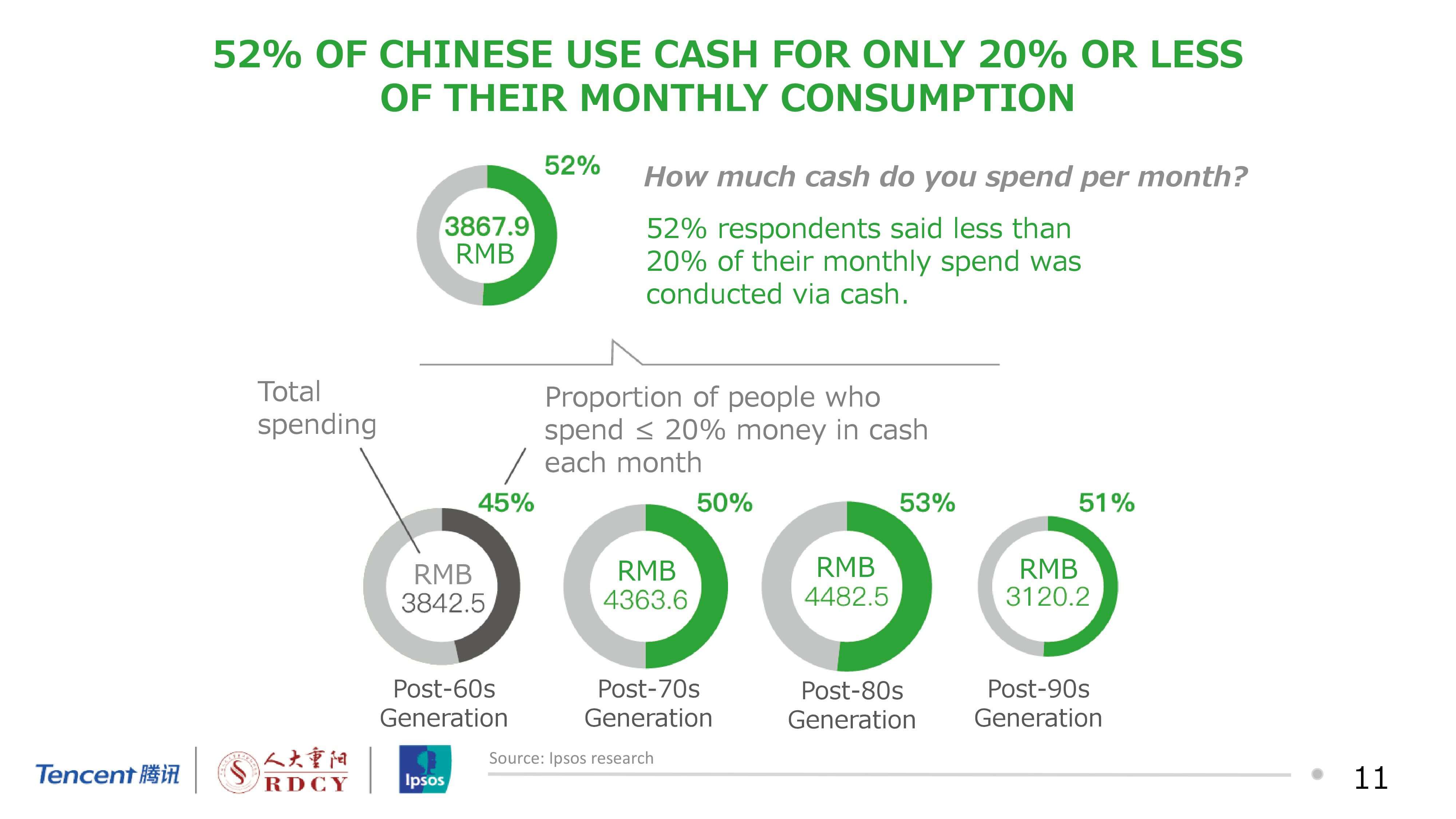 Disclaimer:
This report was originally published by China Tech Insights and has been authorized for reprint on ChoZan.
---
To get deeper insights into Chinese social media marketing and utilizing it to serve your business, join ChoZan, a training and resources platform for Chinese social media marketers.
Please follow our official WeChat account to get more updates about the latest news, feature updates and case studies.
Share this article on your favourite social media