Ashley's the founder of a China-focused digital marketing agency Alarice and China focused consultancy ChoZan 超赞.  In addition to being a China digital expert, entrepreneur and vlogger, Ashley is also a LinkedIn Top Voice in Marketing, a Holmes Report Asia's Top 25 Innovator, and a member of Thinkers50's Radar Class of 2021 who called her a "China digital marketing and trend guru". In 2021, she received the Women Leadership Award by IPWS and was named the Young Business Leader of the Year. 
She has amassed 80,000 followers on LinkedIn, 23,000 on Instagram,  has a strong network of 15,000 China watchers subscribed to her bi-weekly China newsletter and her popular YouTube vlog delivers the latest info on Chinese consumers, new retail ecosystems, digital marketing and tech.
She has lived and worked in Greater China for over 15 years and is your go-to person for everything related to China marketing. Ashley is also a global keynote speaker. Her topics include modern Chinese consumers, China's new retail ecosystems and technology, China's travel retail and digital marketing as well as other digital China topics. 
Ashley is a member of Alibaba's Global Influencer Entourage since 2017, part of Jingdong and Pinduoduo's Global China Experts Group since 2018, and has worked directly with a Tencent co-founder to conquer Western social media.
As an author, she's had three international Amazon bestsellers: Unlocking The World's Largest E-Market: A Guide to Selling on Chinese Social Media, Working with Bloggers, Influencers and KOLs, and New Retail: Born In China Going Global. Ashley is not only looking for ways to educate people on opportunities in China, but she is helping international brands to further succeed in China and looking for ways to help international and multinational companies to learn from China.
MEET ASHLEY DUDARENOK
Ashley Dudarenok is a renowned China digital expert, marketing thought leader, trainer, entrepreneur, keynote speaker, bestselling author and vlogger. She has lived and worked in Greater China for over 15 years. Through her marketing agency, Alarice, she has worked with some of the world's biggest brands and through ChoZan, her consultancy and Chinese digital marketing training company, she has helped teams at major corporations around the globe.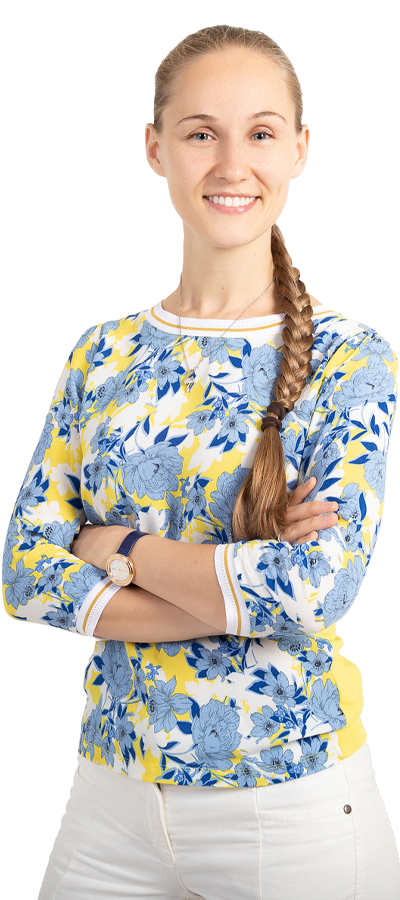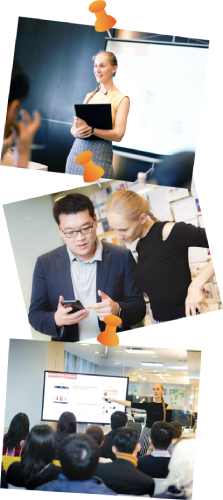 Since 2016, she's spoken at over 270 events across the globe and has trained senior leaders from the world's largest brands, such as Coca Cola, Disney, BMW, P&G, Richemont, Shiseido, Nestlé, Colgate-Palmolive, HSBC, Crocs, Bank of America and others. Her expertise lies in delivering the latest and most actionable insights with high energy and clarity. 
Runs popular YouTube business vlog about the China market, consumers and social media. Her consulting has been sought out by brands from diverse sectors and from companies around the globe. Her latest venture is a forward-looking quarterly China mega-report with over 600 pages of insights on China's most prominent consumer groups, digital marketing and e-commerce platforms. 
She's been a contributor to TechNode, The Next Web and the SCMP and has been interviewed by the BBC, Forbes, CNBC and Bloomberg among others.
Ashley is also an active supporter of women in leadership and business and is the creator of the FIRE self-development program.
Has lectured at HKU Space and done talks at the China Business Centre of Hong Kong PolyU and the National University of Singapore Business School.
" Great and relevant content! Professional and knowledgeable speaker with contagious energy. Excellent examples shared during the presentation. "
" Ashley is an expert on the latest digital trends in Greater China and Southeast Asia. She's passionate about her work and her energy is very visible, even from her LinkedIn profile. "
" Ashley's talk on New Retail in China at the Startup Launchpad Spring 2018 Conference was interesting and engaging. Ashley was knowledgeable, professional and a great addition to the conference. She is an excellent speaker and we were happy to work with her and hope to collaborate further in the future. "
ASHLEY'S AREA OF EXPERTISE
· CHINA'S DIGITAL ECOSYSTEMS
· LIVESTREAMING COMMERCE
· METAVERSE AND XR TECHNOLOGIES
· NEW RETAIL AND SEAMLESS O2O JOURNEY
· DEVELOPING INFLUENCERS AND KOLS
· CHINA'S DIGITAL MARKETING 
· MODERN CHINESE CONSUMERS
ASHLEY'S SPEAKER SHOWREEL
ASHLEY AT ASIA PROFESSIONAL SPEAKERS
Ashley is a LinkedIn power user with over 80,000 followers and she regularly publishes articles about China's digital realm and social media marketing. She also shares reports, information on China trends, writes opinion pieces about topical China digital marketing issues and keeps people up to date on the world of Chinese e-commerce.
BEST WAY TO CONNECT WITH ASHLEY