CHINA DIGITAL MARKETING MASTERCLASS: LIVESTREAMING EDITION
China has sped up the process of merging online and offline. Chinese consumers have quickly gotten used to new digital trends. It's more important for businesses now to integrate social media and e-commerce in their marketing strategy, even for traditional industries. Livestreaming would both be an essential tool and channel for that. If you work in/with China in 2022, mastering livestreaming for marketing and sales is an essential and this edition of China Masterclass is here to bring you up to speed.
BRING YOUR TEAM'S LIVESTREAMING SKILLS TO THE NEXT LEVEL WITH THIS EDITION OF CHINA MASTERCLASS

ALL NEW MODULES
Equipped with the latest insights

FULL SUPPORT
Responds to questions in 24 hours

CHINESE LIVESTREAMING KOLS
Interviews with successful livestreamers

NETWORKING OPPORTUNITIES
Networking opportunities with fellow China marketing managers

LIFELONG ACCESS TO THE MATERIALS
Receive video recordings of the virtual masterclass and review it anytime

CERTIFICATE
A certificate upon completion to showcase your achievement
This masterclass is developed to equip marketers and sales teams with the best tools for livestreaming in China in 2022. It will be particularly valuable for:
Global and domestic sales, e-commerce teams working with/in China
Global and domestic China marketing teams
Business and brand owners expanding into or working in China
Consultants helping clients to enter the China market
Investors watching China new retail, e-commerce and livestreaming field
This masterclass covers the following 3 modules:
Module 1: Five Things You Need to Know About Livestreaming in China
An overview of China's livestreaming sector
An Introduction to livestreaming MCNs and platforms
The sales process: "People + Goods + Platforms"
Module 2: How to Manage A Successful E-commerce Livestream: Before, During and After
An introduction to self livestreaming and proxy livestreaming
Before you go live: platform selection, pre-launch campaigns, product categories, script writing
During the livestream: engagement and key functions
After the livestream: KPIs and monetization
Module 3: Plan Your Own Livestreaming Strategy in 2021
The newest and coolest livestreaming trends to watch
Build your livestreaming strategy in 2021: A summary of actionable steps
WHY TAKE THIS MASTERCLASS?
In this masterclass, we'll cover:
A variety of Chinese livestreaming platforms and how to use them
Successful livestreaming sales processes
How to work with Chinese livestreaming KOLs
How to write a winning livestreaming script
The newest and coolest livestreaming trends to watch
An actionable checklist for 2021 (for marketing and sales via livestream)
There will also be interviews with successful livestreaming KOLs. You'll get an opportunity to understand how to create your own livestreaming script.

Hi! I'm Ashley. You must be asking, "How is she qualified to teach this masterclass?" Good question! I've been living in Greater China since I was 17 years old. I've been running my China digital marketing agency Alarice since 2011. I've written 3 books on China and amassed 80,000 followers on LinkedIn based on my thought leadership regarding Chinese consumers, social media and New Retail. For the past 3 years I've been teaching my signature China Digital Marketing Masterclasses all around the world. You're in good hands.      
I was a member of Alibaba's Global Influencer Entourage from 2017 to 2019, a member of JD's Global China Experts Group in 2018, and worked directly with a Tencent co-founder to conquer Western social media from 2017 to 2019.
Having already published three Amazon top sellers, Unlocking The World's Largest E-Market: A Guide to Selling on Chinese Social Media, Working with Bloggers, Influencers and KOLs, and New Retail: Born In China Going Global, I'm always looking for ways to educate people on opportunities in China.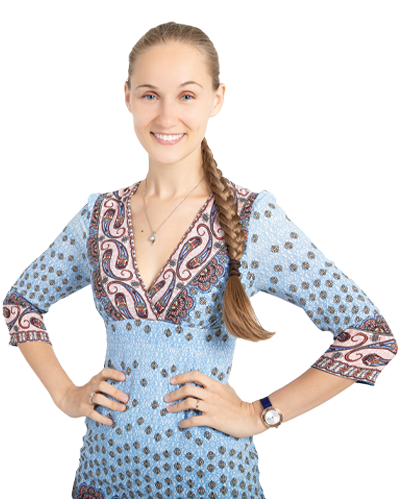 " It was very well presented and will help me to craft our 2021-2024 digital marketing strategy. "
" It was a great masterclass and I learned a lot. About the future of marketing, it seems almost scary how many possibilities there are and how much planning is needed. "
" The masterclass was very well-organized, with a lot of energy from your team and I really appreciated the guest speakers that joined the sessions. You're a real expert on the Chinese market. Your passion when talking about it is very inspiring!"
" Great masterclass! To the point and practical, which makes it easy to transfer and implement in our own strategy! "
" Ashley's masterclass is a "Must Attend" for anyone involved directly or indirectly in strategic decisions on business development and marketing planning at any level. "
" Very resourceful with good case studies."
FOR ONLY US$298 YOU WILL GET
• Only the latest and most actionable insights on China
• Lifelong access to the materials
• Certificate
• 3 of Ashley's Amazon bestsellers
REGISTER NOW FOR US$ 298 TO ADVANCE YOUR LIVESTREAMING SKILLS
" This course is fantastic! I would highly recommend it to anyone working in the market. "
" It was great! The masterclass was professional, very educational, up-to-date and extremely entertaining. "
" Very informative. Real life cases. A benefit in every way!"
" The masterclass provided brand new knowledge on what's happening in China right now, as well as useful tips on what's worth doing and what's not. "
HAVE YOU PLANNED YOUR MARKETING STRATEGY fOR 2022? LEARN MORE ABOUT CONSUMERS AND SOCIAL MEDIA TRENDS WITH OUR LATEST VIDEO COURSE