LEARN FROM CHINA: TRAINING
We help global companies looking to learn from China and make sense of China's digital transformation journey, so they can use these experiences to shorten their own learning curve at home. We can deliver in-depth upskilling and consulting for your team, provide impactful fully-tailored insights and presentations, and have answers to your specific questions about research, data, and expert insights.
We also deliver in-depth training, consulting and retainer projects for B2B companies without China-entry ambitions – those who instead are going through a digital transformation and wish to learn from China's success. These companies can be brand groups, or tech firms operating outside of mainland China. Each module is different and is 100% tailored to the client's needs. A few topic ideas are featured below. Each of the below modules can be delivered within 3-6 hours (half or full day training), depending on depth we are going into.
China's Live Streaming: how does China's booming live streaming ecosystem work, and what can we learn from it. (Focusing on e-commerce live streams while touching on entertainment and education.)

Gen Zs: Catering To the Needs and Wants of Modern Chinese GenZ / Millennial consumers, and What Can We Learn from the Way China's Ecosystems Cater to Them and Co-Create Products and Services.

The Future of Digital Advertising: a Blurring of the Line Between Consumer and Advertiser/Influencer/KOL in China, and What Can We Learn From It.

China's 5 News: new finance, new manufacturing, new technology, new energy, and the new retail; how to integrate them into a working business.

China's New Retail: Born in China, Going Global. Covering Alibaba, Tencent + JD, Bytedance, Meituan-Dianping.

Deep Dive into the Alibaba Ecosystem, and Lessons for Your Target Industry.

A Deep Dive into the Tencent + JD Ecosystem, and Lessons for Your Target Industry.

A Deep Dive into the Bytedance Ecosystem, and Lessons for Your Target Industry.

A Deep Dive into the Meituan-Dianping Ecosystem, and Lessons for Your Target Industry.

China's Booming Edtech, and Lessons for Your Target Industry.

Booming Digital Wallets, Currency, Payments, Financing in China, and Lessons for Your Target Industry.

Retail as Entertainment Consent and Roll Out in China, and Lessons for Your Target Industry.

China's Booming Gaming Ecosystem, and Lessons for Your Target Industry.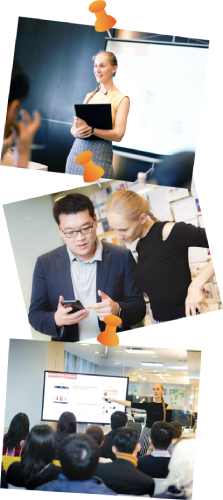 Drop us a line with the topics of your particular interest at info@chozan.co, and we'll get back with a personalised plan.
It will take us 2-3 weeks to prepare detailed training plan and materials, once the training session is confirmed?
" Ashley is very knowledgeable and shares her real-life experiences. She's lively and engaging. "
" The workshop has enlightened me on China marketing, especially in the area of WeChat and Weibo, which we weren't familiar with. "
" Useful workshop providing new information which we can share with our PR team at headquarters to improve our social media approaches. Really good trainer. Knows her subject. "
MEET ASHLEY GALINA DUDARENOK
Ashley is a well known marketing thought leader, LinkedIn Top Voice in marketing, an Asia-Pacific Top 25 Innovator and made Thinkers50's Radar Class of 2021 as a "China digital marketing and trend guru". In 2021, she received the Women Leadership Award by IPWS and was named the Young Business Leader of the Year. She has lived and worked in Greater China for over 15 years and is your go-to person for everything related to China marketing. Through her marketing agency, Alarice, she has worked with some of the world's biggest brands and through ChoZan, she has given Chinese digital marketing training to teams at major corporations throughout Asia and globally. She has a large following on LinkedIn, where she publishes her China insghits daily, as well as on her Instagram and YouTube channels.
Ashley is a member of Alibaba's Global Influencer Entourage since 2017, part of Jingdong and Pinduoduo's Global China Experts Group since 2018, and has worked directly with a Tencent co-founder to conquer Western social media.
Having already published three Amazon top sellers, Unlocking The World's Largest E-Market: A Guide to Selling on Chinese Social Media, Working with Bloggers, Influencers and KOLs, and New Retail: Born In China Going Global, Ashley is always looking for ways to educate people on opportunities in China.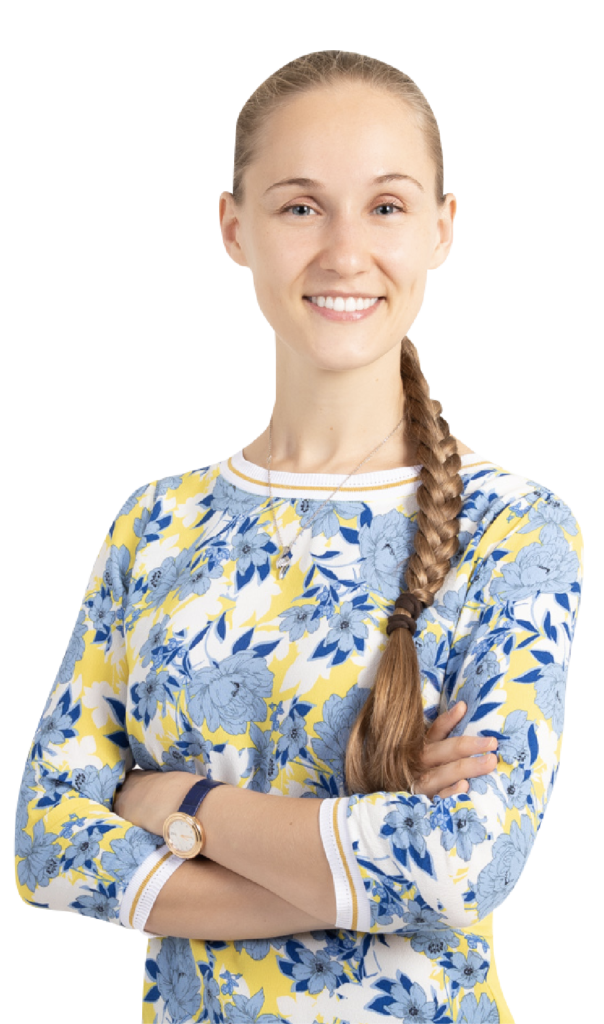 " A deep dive into China's digital economy and how the marketplace ticks. Lots of case studies, tips and tricks. Excellent on so many levels! "
" Ashley is a great resource on China's quickly changing social media landscape. If you have an opportunity to learn from Ashley, you'll be impressed with her energy and depth of insight. "
" Nobody knows Chinese social media like Ashley. I say this as an ex-competitor. "