WORK FOR US
Want to join a team of young and vibrant China-focused digital marketers and trend watchers? Join and flex your skills with our company!
PROFESSIONAL TEAM
Gain experience, put your marketing and Chinese social media knowledge to work, join a vibrant, fast-moving team. Our team is building bridges between China and the world, executes social media marketing on China's most influential social media platforms. We also do research and analysis of commercial trends, do forward planning, pinpoint insights, produce digital marketing strategies and support international brands and multinationals and tech companies digging insights about digital China
SERVE WORLD'S LARGEST BRANDS
We work in a rapidly changing, stimulating environment focused on digital marketing in China and its tech and ecommerce sectors. We're looking for Chinese social media and digital specialists who truly understand the Chinese digital world as well as native English speaking writers and editors with a knowledge of or willingness to learn (quickly) about it. We're looking for people with an international outlook and attitude who respect and value diversity.
Our company provides indispensable services to brands in the Chinese digital and ecommerce market including research, strategy, foresights, insights, training, knowledge and expertise, consultation and more. We help brands solve problems and succeed in a challenging market.
FUN CULTURE
Working with ChoZan means honing your skills and challenging yourself and your creative abilities on a daily basis. We believe that a fun office culture raises people's spirits and enables a positive working environment. We emulate this with our lively office parties and outings!
OUR COMPANY CULTURE AND VALUES
JUDGMENT
Do you make wise decisions about people, technicality, business, and creativity, despite ambiguity? We're looking for someone who can identify the root cause and does beyond treating just the symptoms. We believe you should be able to think strategically, can articulate what you can and cannot be, and what you're trying to do. You should also be able to smartly separate what must be done well now, and what can be improved later. 
IMPACT
 Do you know how to be able to accomplish amazing amounts of important work? We're looking for someone who can demonstrate consistent strong performance so that your colleagues can rely on you. We believe that you should be able to focus on great results rather than on the process. You must also exhibit a bias-to-action attitude and avoid analysis-paralysis. 

CURIOSITY
 Do you learn rapidly and eagerly? You need to be able to seek to understand our strategies, the market, subscribers, and suppliers. Ideally, you should be broadly knowledgable about business, marketing, and China. We'd also want someone who can contribute effectively outside of your specialty.
INNOVATION
You shoulde be able to re-conceptualize issues in order to discover practical solutions to difficult problems. We're looking for someone who can challenge prevailing assumptions when warranted and in turn, suggest better approaches. We believe that you should have the ability to created new ideas that proves to be useful. We also want someone that keeps us nimble by minimizing complexity while finding time to simplify.
COURAGE 
Do you say what you think even if it's considered controversial? We're looking for someone who is able to take smart risks and makes tough decisions without excessively agonizing over it. You must also be able to question actions inconsistent with out values.
PASSION
 You need to be able to be a person who inspires others with your thirst for excellence and care intensely about  success. Ideally, you are also tenacious and celebrate wins.
We're looking for proactive people with good time management skills, flexibility, curiosity, strong team and communication skills with an entrepreneurial spirit. We support personal and professional growth and encourage proactivity and awareness. We also strongly support employees who want to try new areas and improve skill sets in new areas.
We offer a competitive wage package, performance appraisal and management that reflects employee skills, progress as well as company goals and milestones, periodic salary reviews as well as other incentives connected to the company's performance and progress as a whole.
Research and Strategy Executives
China Digital Analysts
Project Managers
Technology consultants
Sinologist and consumer experts
Social Media Marketers and Creatives
Native English Speaking Editors
Graphic Designers
Couldn't  find open position for your role?  Send us your resume and cover letter explaining why you want to work with us and we will get back to you
A competitive salary depending on experience and qualifications

A great working environment with music, fruits, coffee and cake

An international team of 30+ people across Hong Kong and Shenzhen

A fast-growing business and dynamic industry

On-the-job training

Cash bonuses for outperformers throughout the year

Yearly salary increase

13th salary year-end bonus based on company performance

Hong Kong office is just a 1-minute walk from the Wanchai MTR

Home office allowance (3 days/a month)

An awesome boss! Check out her latest TEDx here

Other perks, such as junk boat trips, Halloween parties, painting classes, etc.

Phenomenal team spirit, and much much more!
CAN'T FIND YOUR DESIRED POSITION? CONTACT US
MEET OUR FOUNDER ASHLEY DUDARENOK
Ashley is a well known marketing thought leader, LinkedIn Top Voice in marketing, an Asia-Pacific Top 25 Innovator and made Thinkers50's Radar Class of 2021 as a "China digital marketing and trend guru". She has lived and worked in Greater China for over 15 years and is your go-to person for everything related to China marketing. Since 2016, she's spoken at over 270 events across the globe and has trained senior leaders from the world's largest brands. Her topics include modern Chinese consumers, China's new retail ecosystems and technology, China's travel retail and digital marketing as well as other 'digital + China' related topics.
Through her marketing agency, Alarice, she has worked with some of the world's biggest brands and through ChoZan, she has given Chinese digital marketing training to teams at major corporations throughout Asia and globally. She has a large following on LinkedIn, where she publishes her China insghits daily, as well as on her Instagram and YouTube channels.
Ashley is a member of Alibaba's Global Influencer Entourage since 2017, part of Jingdong and Pinduoduo's Global China Experts Group since 2018, and has worked directly with a Tencent co-founder to conquer Western social media.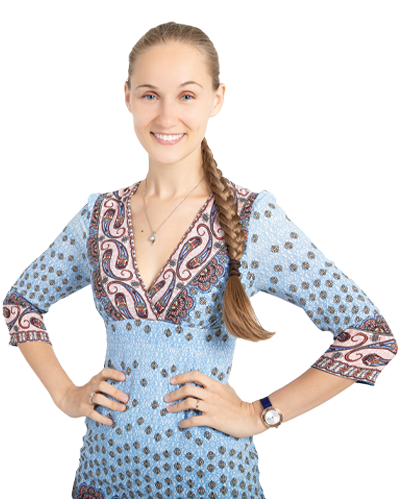 " Great job handling digital marketing for The Yidan Prize over the past 2 years. Professional, responsive and full of energy! Thank you, Alarice!"
" Alarice helped us create a comprehensive marketing research and strategy for China. The insights are extremely helpful and we are now ready to tackle China. Thanks Alarice team for the great work! "
" Alarice and ChoZan are one of those companies, where every employee enjoys what he or she is doing and endeavors to be the best. Alarice's professionalism, hard-working spirit and great attitude will make you want to work with them again and again. We loved our collaboration! "
CLIENTS WE'VE WORKED WITH