LEARN FROM CHINA: CONSULTANCY
We will work as an extended arm for your team in developing a vision, strategy, and other support you may need. As an ongoing advisory for your project, we can also bring you an important outsider perspective and insight into the China industry. We can do consulting on and implementing Chinese lessons into your digital transformation journey, a new digital branch, or even a product launch.
LEARN FROM CHINA AND GET CONSULTING ON YOUR PROJECT
One time consultations take the form of presentations that are anywhere from one hour for less complex issues to full day trainings.
For more complex ongoing projects, consultations take the form of a series of hour-long presentations or full day training done over 3-12 months. It takes this long to analyze situations, get to the root causes, get to know the stakeholders and the organization. 
These consultations also involve more than just technical expertise, clearly presented information and novel insights. At their core, they are about organisational transformation and more effective management processes and structures. So we are not only recommending solutions and concrete steps that can be taken, we're helping firms enact real, fundamental changes and shepherding them through the process.
This service is for any organisation going through a transformation, businesses wanting to update their technology and processes, any business that wants to future proof itself, and brands hoping to enter the China market in the future. Our project manager will develop the best possible route to achieve your goals. As all projects need a unique approach and customised solution, contact us to discuss what our team can do for you.
We bring an independent eye to the process and present our findings without being influenced by internal departments or silos within organizations that may be trying to protect entrenched but outdated systems or setups. This independence and objectivity can also help when a company is trying to make difficult decisions that could cause conflicts if made within the company.
We also bring expertise and experience when it comes to working with large organizations looking for this kind of guidance, especially when it comes to digitalization. We know China's digital market intimately. We've done these kinds of consultations before and not only do we understand the lessons to be learned from China, we're also familiar with the internal dynamics within organizations that are in transition.
We bring new and creative ways of thinking about problems, solutions and transitions and, being an external organization, we're freer to communicate them to upper management.
And although companies can set up internal teams to do this kind of forecasting, that means they either need to hire new permanent staff, hire new part time staff or redeploy current staff. All of this is very costly in terms of time, energy and money. We can accomplish many of the same goals in a much shorter time and at a much reduced cost, an investment that will pay off with huge benefits in terms of future preparedness and orientation.
A lot of our communication also revolves around best practices in your industry and makes it very clear what your competitors are doing and whether their tactics are working or not. This kind of industry-wide view is crucial when making strategic decisions such as whether to expand your base of products or services, how to increase efficiency, where to save costs or even whether to acquire another company or not.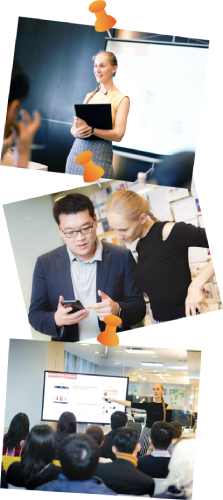 " I'm really impressed with the content and how ChoZan has been structured in such an accessible manner for learning and actionable insights. It's a solid resource for China marketing managers. "
" It was very well presented and will help me to craft our 2021-2024 digital marketing strategy "
" Very informative. Real life cases. A benefit in every way! "
Ashley is a well known marketing thought leader, LinkedIn Top Voice in marketing, an Asia-Pacific Top 25 Innovator and made Thinkers50's Radar Class of 2021 as a "China digital marketing and trend guru". In 2021, she received the Women Leadership Award by IPWS and was named the Young Business Leader of the Year. She has lived and worked in Greater China for over 15 years and is your go-to person for everything related to China marketing. Through her marketing agency, Alarice, she has worked with some of the world's biggest brands and through ChoZan, she has given Chinese digital marketing training to teams at major corporations throughout Asia and globally. She has a large following on LinkedIn, where she publishes her China insghits daily, as well as on her Instagram and YouTube channels.
Ashley is a member of Alibaba's Global Influencer Entourage since 2017, part of Jingdong and Pinduoduo's Global China Experts Group since 2018, and has worked directly with a Tencent co-founder to conquer Western social media.
Having already published three Amazon top sellers, Unlocking The World's Largest E-Market: A Guide to Selling on Chinese Social Media, Working with Bloggers, Influencers and KOLs, and New Retail: Born In China Going Global, Ashley is always looking for ways to educate people on opportunities in China.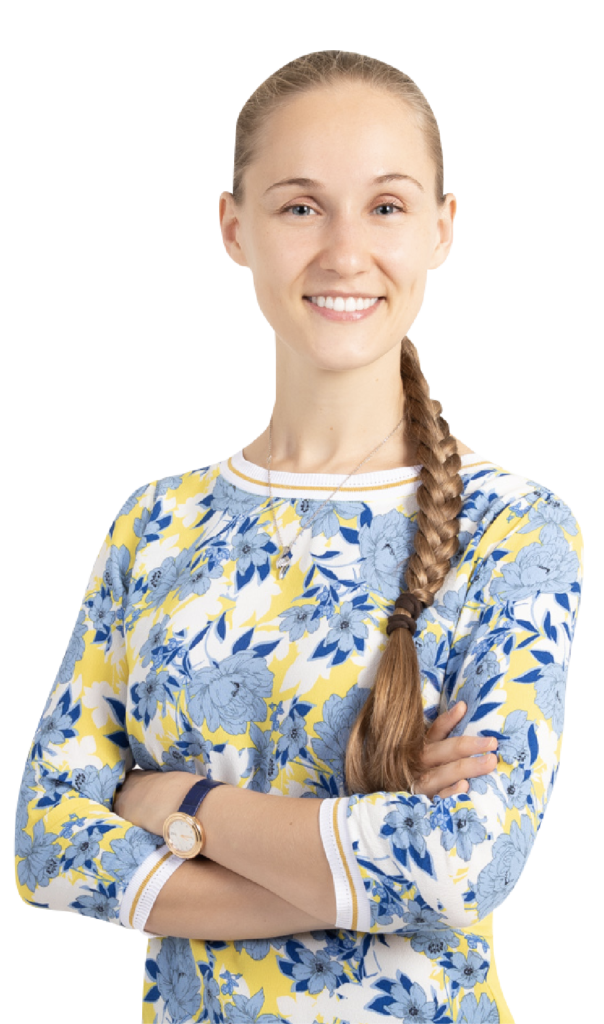 GATHER INFORMATION
Brands often simply want information about China's tech ecosystems, the market's widespread digitization, successful Chinese startups, digital currencies, mobile payment systems, China's consumers and industry trends. This involves surveys, studies, interviews, research, analysis, synthesis and presentation. It also involves us finding out what information you already have and what your goals for the information are. This helps us in our work and helps us tailor our work to your needs.
MAKE A DIAGNOSIS
Sometimes brands know there's a problem in their transformation process but they're not sure exactly what it is. Other times, they think they know where the problem lies, but it might not be exactly what you're thinking. We have the experience and insight to help you cut through the fog to determine where things are going wrong and help you move on from there.
 SOLVE PROBLEMS
Some companies have already started the process of digitizing, updating and transforming their organization while others haven't. Either way, roadblocks and obstacles can complicate the journey. We can help distill and clarify the issues and present workarounds and potential solutions.
 BUILD CONSENSUS 
Change and transformation are hard. Learning lessons from China's tech and digital world is one thing but if you want to implement changes as a result of those lessons and new frameworks, you'll need consensus and commitment. Our trainings, workshops and presentations can help align groups, build momentum and help everyone understand the importance of new modes of operation.
TAKE STRATEGIC ACTION
When it comes to learning from China, we tailor our recommendations to your organization, its needs, your place in your transformation journey, your industry and give strategic recommendations based on your unique situation. We don't make theoretical suggestions. We list and explain concrete actions you can take to move forward.
 ASSIST WITH IMPLEMENTATION
Where the recommendations fall into areas that we can help with such as setting up social media accounts in China, we can assist directly in implementing the changes that we recommend. For other related digital solutions that fall outside of our expertise, we can recommend highly regarded third parties who can help.
 IMPROVE YOUR ORGANIZATIONAL FUNCTIONING
We're not interested in making your company dependent on us to track every new change in China's digital and tech landscape or to help it with every aspect of transformation going forward. While we're happy to establish a long term consultation partnership if that's what is needed, it's our goal to make your organization self-sufficient and able to move forward with a keener eye and greater expertise on its own. 

If you're a smaller company with a few straightforward needs or a couple of clear, urgent questions, it's likely that we can help you with a one time call or a workshop. If you're a larger organization or have bold transformation plans that are more complex, we'll likely need to arrange ongoing consultations sessions. 
In any case, we do an initial call to find out who you are, what you want to learn and where you are in your journey. After that, we'll know what to recommend. If your situation changes, you can always come back to us for further consultations down the line, as several of our clients have done in the past. Please contact us.
As no project for digital transformation is the same as the other. The best method is to schedule a call with us and talk about your goals in more detail. After that, we will be able to prepare a proposal for you with the timeline in mind.
We do an initial orientation call to find out who you are, what you're looking for, what questions you have, what your goals are and more. From there, we'll advise you about the service options that fit you best and move on from there.
" A deep dive into China's digital economy and how the marketplace ticks. Lots of case studies, tips and tricks. Excellent on so many levels! "
" Ashley is a great resource on China's quickly changing social media landscape. If you have an opportunity to learn from Ashley, you'll be impressed with her energy and depth of insight. "
" Nobody knows Chinese social media like Ashley. I say this as an ex-competitor. "