CUSTOM CORPORATE TRAINING
Top-notch fully customized masterclasses for corporate clients with critical, relevant case studies delivered to your team with precision and energy. We'll present you with cases that exemplify the realities of the China digital market and help ease your specific pain points. We can quickly put everyone on the same page. Let us know what you need and we'll design the right course for you.
CUSTOM CHINA CORPORATE TRAINING
Created and delivered by Ashley Dudarenok, our custom corporate masterclasses are tailored to your desired topics and specific needs. We can galvanize strategy planning sessions, align teams, consolidate skills or do whatever you need. It's fully customizable. Tell us about the problems you're trying to solve and we'll get right on it

SKILL BUILDING
We can fill in the gaps and bring all of your team members up to a consistent skill level

ACTIONABLE INSIGHTS
Gain actionable insights that you can apply to your company's specific areas of concern

MARKET TRENDS
Keep up-to-date on the latest and best industry standards and marketing trends in China
This masterclass is for B2C and B2B companies, fashion and cosmetics brands, luxury labels, tourism sector players and any company with digital operations in mainland China. Whether you're kickstarting your Chinese social media marketing team or trying to keep up with the relentless pace, our masterclasses will take you to the next level.
HOW YOUR COMPANY WILL BENEFIT
Let us know what your needs are and we can help.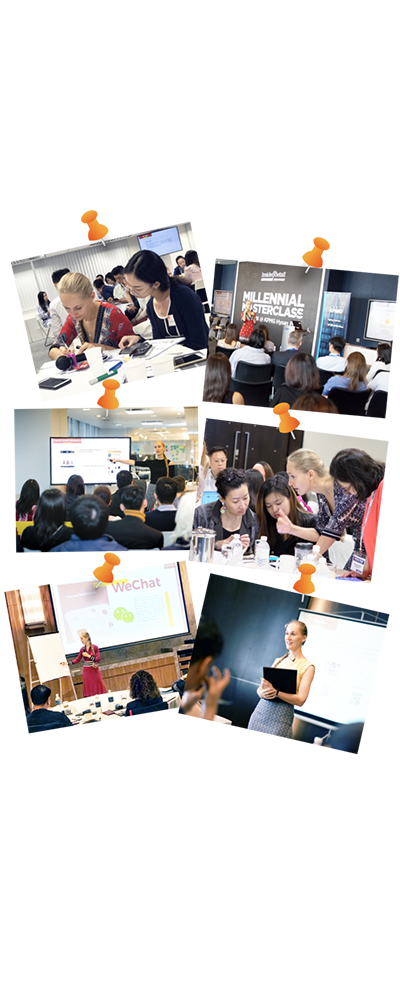 LOOKING TO TRAIN YOUR TEAM ABOUT CHINA'S BEST PRACTICES FOR THE DOMESTIC MARKET?
" Great masterclass, loaded with highly relevant examples and brilliantly delivered. A must for anybody that wants to market in mainland China. "
" A great overview of digital media in China. Very insightful! I'll start exploring the mentioned apps as soon as we are back. Ashley is very knowledgeable! "
" Deep dive into China's digital economy and how the marketplace ticks. Lots of case studies, tips and tricks. Excellent on so many levels! "
Ashley is a well known marketing thought leader, LinkedIn Top Voice in marketing, an Asia-Pacific Top 25 Innovator and made Thinkers50's Radar Class of 2021 as a "China digital marketing and trend guru". She has lived and worked in Greater China for over 15 years and is your go-to person for everything related to China marketing. Since 2016, she's spoken at over 270 events across the globe and has trained senior leaders from the world's largest brands. Her topics include modern Chinese consumers, China's new retail ecosystems and technology, China's travel retail and digital marketing as well as other 'digital + China' related topics.
Through her marketing agency, Alarice, she has worked with some of the world's biggest brands and through ChoZan, she has given Chinese digital marketing training to teams at major corporations throughout Asia and globally. She has a large following on LinkedIn, where she publishes her China insghits daily, as well as on her Instagram and YouTube channels.
Ashley is a member of Alibaba's Global Influencer Entourage since 2017, part of Jingdong and Pinduoduo's Global China Experts Group since 2018, and has worked directly with a Tencent co-founder to conquer Western social media.
Having already published three Amazon top sellers, Unlocking The World's Largest E-Market: A Guide to Selling on Chinese Social Media, Working with Bloggers, Influencers and KOLs, and New Retail: Born In China Going Global, Ashley is always looking for ways to educate people on opportunities in China.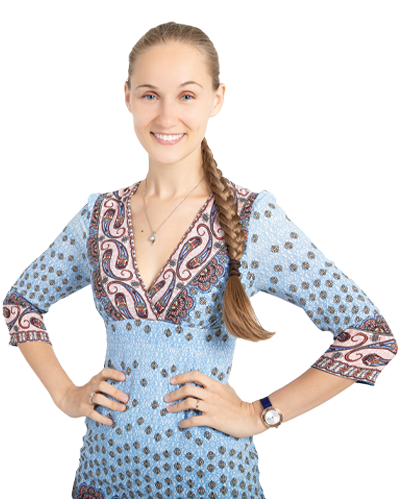 OUR MOST REQUESTED MODULES
These are topics that are frequently requested but modules can cover any topic you need to resolve your pain points so please contact us to let us know what you want us to deliver.
We often train groups about the latest marketing trends, Chinese social media platforms, e-commerce ecosystems and marketing tools. Each module is equipped with best practises and relevant case studies tailored to your industry.
Delivered by Ashley Dudarenok
from US$ 22,000 / 2 hours
from US$ 12,000 / 6 hours
" Ashley is truly professional with an international perspective, yet down to earth. The training is packed with practical tactics and cases! "
" Ashley is a lively trainer and the content she shared gave me valuable insights into Chinese social media marketing. "
"Ashley is an up-to-date, enthusiastic and passionate expert in business marketing and social media in China. She is very focused on giving effective advice on the best strategies in the market. I strongly recommend her. "
READY FOR YOUR TAILOR MADE CORPORATE TRAINING?