MODERN CHINESE CONSUMERS
Modern Chinese consumers: what do they want and how to sell it to them
Ways to market to them in the post COVID-19 digital world

CHINA'S NEW RETAIL
How New Retail and China's tech giants (Alibaba, JD, Tencent) are shaping the future of global commerce
A look into the booming technology sector in China; retail tech, AI, VR, IoT and more

METAVERSE IN CHINA
How Chinese tech giants are leveraging the Metaverse
What can the Metaverse bring to consumers, marketing, and e-commerce

CHINA'S LIVE-COMMERCE
Livestreaming E-Commerce: how to start live-streaming for your brand and attract consumers
Livestreaming new technologies and trends to watch

CHINESE SOCIAL MEDIA
What can we learn from China's top social media platforms: Lessons to global marketers from WeChat, Weibo and Douyin
How to effectively work with Chinese key opinion leaders (KOLs) and run social media campaigns

CHINA LUXURY MARKET
China's luxury boom and what the opportunities are for brands
Digital strategies for luxury brands and new experiences
" Ashley is awesome in Chinese social media marketing and such a passionate speaker and leader. I loved how enthusiastic she is whenever she gives a speech. And her knowledge of the China market is amazing! "
" I attended Ashley's high-energy presentation on China's New Retail in Singapore. She was impressive, with her knowledge of China's e-commerce ecosystem, and clearly understood the pain points of foreign brands trying to enter the Chinese market. "
" I've had the opportunity to listen to many speakers and I have to confess Ashely is extraordinary. She emits great energy on stage and shares that with the whole audience. Also her presentations are very informative. She knows about the most up-to-date Chinese social media trends and which strategies are the most efficient "
Ashley is a well known marketing thought leader, LinkedIn Top Voice in marketing, an Asia-Pacific Top 25 Innovator and made Thinkers50's Radar Class of 2021 as a "China digital marketing and trend guru". She has lived and worked in Greater China for over 15 years and is your go-to person for everything related to China marketing. Since 2016, she's spoken at over 270 events across the globe and has trained senior leaders from the world's largest brands. Her topics include modern Chinese consumers, China's new retail ecosystems and technology, China's travel retail and digital marketing as well as other 'digital + China' related topics.
Through her marketing agency, Alarice, she has worked with some of the world's biggest brands and through ChoZan, she has given Chinese digital marketing training to teams at major corporations throughout Asia and globally. She has a large following on LinkedIn, where she publishes her China insghits daily, as well as on her Instagram and YouTube channels.
Ashley is a member of Alibaba's Global Influencer Entourage since 2017, part of Jingdong and Pinduoduo's Global China Experts Group since 2018, and has worked directly with a Tencent co-founder to conquer Western social media.
Having already published three Amazon top sellers, Unlocking The World's Largest E-Market: A Guide to Selling on Chinese Social Media, Working with Bloggers, Influencers and KOLs, and New Retail: Born In China Going Global, Ashley is always looking for ways to educate people on opportunities in China.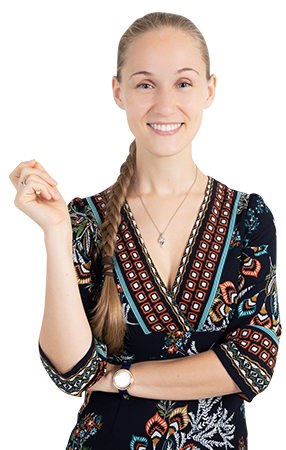 GETTING ASHLEY TO SPEAK IN YOUR EVENT
All of Ashley's keynotes are fully developed in alignment with the event's theme and audience profile. In order to get the most actionable insights for your team, Ashley's team will arrange a phone call prior to any speaking engagement to learn more about your request. See below for more information on the process:
Step 1: We will arrange a call to get a brief about the event, audience, and keynote outcome.
Step 2: We will then submit a proposed title and outline of the keynote based on our discussion.
Step 3: You can then share any feedback or necessary adjustments with us.
Step 4: After the final confirmation of the outline, we will start preparation on the materials at least 2 weeks before the event.
Step 5: We will be happy to test the communication link/connection with you on or before the day of delivery.
Step 6: We will then share the video recording and materials with you for your internal use within 24 hours after the event.
" Great and relevant content! Professional and knowledgeable speaker with contagious energy. Excellent examples shared during the presentation. "
" Ashley's talk on New Retail in China at the Startup Launchpad Spring 2018 Conference was interesting and engaging. Ashley was knowledgeable, professional and a great addition to the conference. She is an excellent speaker and we were happy to work with her and hope to collaborate further in the future. "
" Ashley's a very talented entrepreneur and inspiring speaker that I met at TEDx Wan Chai. She was discussing the importance of women in Chinese entrepreneurship as well as the underappreciated aspects of female role models in ex-Soviet Russia. Very inspiring! "