CORPORATE CHINA TRENDWATCHING
Up to date analysis of consumers, marketing trends, case studies and strategies in China with a special focus on your industry, sector or niche.
CHINA TRENDWATCHING FOR YOUR TEAM
Consumers are the key in business so understanding their behavior, trends, likes and dislikes is the cornerstone of all business planning. This is especially so at a time when businesses operate across the globe and as trends and circumstances change rapidly. Tracking trends is an indispensable part of reshaping products, services, experiences and maintaining a strong connection with customers, ultimately leading to profit.
There are several kinds of trends that can overlap and influence each other. Global macro trends, industry trends and consumer trends. Trends that are more localized also vary from place to place. 
We report and explore. We report on trends that are already happening and document them with background and case studies. We also explore patterns that are emerging on the edges or in niches that may turn into larger trends later.
We specialize in illuminating trends in China, particularly those that might not yet be visible or understood by international brands. We dig deep to see what's happening, the obvious and the subtle, and through training, consulting, reports and regular newsletter updates, help brands turn these trends into meaningful business opportunities.
Trendwatching is for any brand, large or small, that wants to stay ahead of the curve in China. Local companies in the Chinese market are extremely nimble and can often pivot on a dime. It's a challenging environment. To stay relevant in this kind of market, brands need to prioritize trendwatching as a key business function.
We choose the most relevant trends that highlight unmet consumer needs, shifting ecosystems and measurable data. Then we detail our findings to you through our CMC newsletters with statistics, explanations, examples and case studies. We can also tailor make trend reports according to your requirements.
Trends come and go. They can also return. Trends can take hold globally or be highly localized. They can be very obvious or subtle and hidden. To get a comprehensive understanding of what's going on demands an experienced eye that is regularly trained on the market to spot patterns and let you know not only what the pattern is but how it is playing out in the market with examples.
Trend analysis helps brands discern  which shifts are likely to be around for a long time and have a big impact and which are short-term superficial fads. Reviewing trends also makes it clearer which ones are most likely to impact certain companies, market sectors, products, services and consumer groups.
We make trends clear, understandable and tangible so you can be more creative in your digital marketing and use the information to improve your bottom line..
Our Corporate China Trendwatching is a fully tailor-made  service to support global multinational companies and tech firm with their specific needs. We monitor trend related to consumer needs, marketing and commercial activities, along with innovation to equip brand to act on the early signals of changes. With our support you'll be abled understand what's triggering changes, why these shifts are important and what are some new expectations from consumers. Below are some  formats of what you can get:
EXPERT CONSULTATION CALLS MONTHLY – You'll share 5-15 specific questions. We'll do our research and give you professional advice and an actionable plan forward. We can answer general questions about industry insights in China, consumers, trending hot topics, changes to platforms and more. We can also review your campaign performance, give feedback on your copywriting, give guidance for future content and even audit and handpick bloggers for you to consider.
AN EXPRESS MARKETING AUDIT FOR YOUR BRAND – We'll  review your marketing activities on Chinese social media platforms and your promotions on e-commerce stores.
REPORTS – The latest and greatest China marketing reports in full PDF format as well as infographic report summaries with related case studies about your industry.
CHINA TRENDS FOR YOUR INDUSTRY – You'll receive bi-weekly information on the latest China trends curated for your industry.
CASE STUDIES – Our team will curate successful campaigns with marketing insights about your industry key players and provide practical advice for your marketing activities.
ACCESS TO OUR CHINA INSIGHTS LIBRARY – You'll get comprehensive WeChat and Weibo marketing guidebooks as well as over 300 curated China reports. The insights library is updated monthly with new reports.
A TAILORED MARKETING CALENDAR FOR YOUR BRAND – The calendar covers Chinese social media platform e-commerce festivals, successful cases and the latest industry trends to help your company to brainstorm ideas and prepare promotion campaigns in advance.
REGULAR CMC MEMBERSHIP FOR YOUR TEAM – Depending on the plan you're on, you can sign up 10 to 100 people from your team to receive our CMC insights.
PLATFORM POP-UP NEWS – Keep up with the latest platform feature updates and stay one step ahead.
Hi! I'm Ashley. I've been living in Greater China since I was 17 years old. I've been running my China digital marketing agency Alarice since 2011. I've written 3 books on China and amassed 77,000 followers on LinkedIn, based on my thought leadership regarding Chinese consumers, social media and New Retail.
For the past 3 years I've been teaching my signature China Digital Marketing Masterclasses all around the world and through exclusive webinars. You're in good hands. I was a member of Alibaba's Global Influencer Entourage from 2017 to 2019, a member of JD's Global China Experts Group in 2018, and worked directly with a Tencent co-founder to conquer Western social media from 2017 to 2019.
Having already published three Amazon top sellers, Unlocking The World's Largest E-Market: A Guide to Selling on Chinese Social Media, Working with Bloggers, Influencers and KOLs, and New Retail: Born In China Going Global, I'm always looking for ways to educate people on opportunities in China.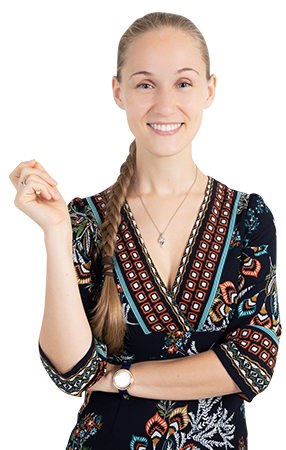 WHAT DO OUR CLIENTS THINK?
" This group is a gem and brings me so much value as I'm not based in China, but need to work with this market."
" I've subscribed since the launch of the CMC and I love it! I always look forward to new updates. Apart from China-specific marketing insights I'm also learning so much about Chinese culture and people."
" This is simply the easiest way to stay on top of what's happening in China's marketing space. Well done! "
SIGN YOUR TEAM UP FOR CORPORATE CHINA TRENDWATCHING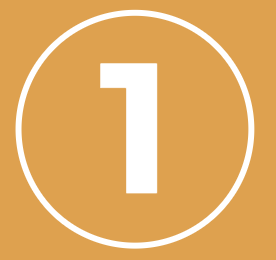 We arrange a call with your team to speak about your China trendwatching needs. During the call, our team will explain the different formats and types of content we can prepare in more detail. You can also choose the most convenient delivery format for your team newsletter and report, whether through a private group in WeChat or WhatsApp.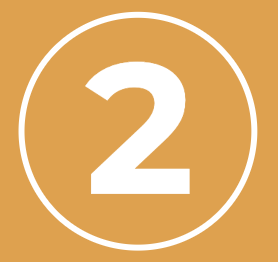 Based on the selected frequency, your team will receive tailor-made content related to your industry in English or in Chinese. The insights, reports, and case studies provided are carefully chosen in order to help you achieve your goal. Our team will also prepare analyses of the trends relevant for your product and targeted audience.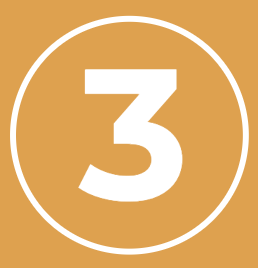 Our team can also help you with additional expert calls and trainings related to important China trends and foresights. We'll do the research and be able to give you professional advice. All content is tailor-made based on your team's requests. We can answer questions about industry insights in China, consumers, trending hot topics and more.
We're driven by actionable, relevant information that inspires and equips our clients to make changes for the better. We know how to weed out the irrelevant and trivial to give you the insights that matter. 
We're constantly on the watch and do our research to get the crucial details, examples and case studies that matter.  
On top of our free quarterly reports, consumer group reports and corporate newsletter, which all contain information about important trends, we have our members only China Marketing Circle, which provides updates on what's happening in China. We have years of experience making industry reports for individuals and tailored updates for corporate clients like. We also do consultations and trainings about current social media and market trends in China by arrangement.
We also have access to a wide community of knowledgeable China watchers and experts and are constantly sharing with and learning from them.

ASK ABOUT CORPORATE CHINA TRENDWATCHING FOR YOUR TEAM
WHAT DO OUR CLIENTS THINK?
" This group is a gem and brings me so much value as I'm not based in China, but need to work with this market."
" I've subscribed since the launch of the CMC and I love it! I always look forward to new updates. Apart from China-specific marketing insights I'm also learning so much about Chinese culture and people."
" This is simply the easiest way to stay on top of what's happening in China's marketing space. Well done! "
ASK ABOUT CORPORATE CHINA TRENDWATCHING FOR YOUR TEAM