CHINA DIGITAL MARKETING MASTERCLASS: CHINA E-COMMERCE 2021
In comparison to the rest of the world, China's retail is one the most digitalised and by the end of H1 2020 there were 749 million online shoppers in China. According to the latest data, Taobao, Tmall, JD and Pinduoduo already own 15%, 14%, 9% and 4% of the global e-commerce market respectively. Covid-19 further fueled the digitalization of sales channels. It has become a new normal for Chinese consumers to seamlessly purchase products by using the social+e-commerce model. If you want to get a better understanding of how different e-commerce ecosystems work in China and have an actionable plan to succeed in China's top market places, this masterclass is for you.
LEARN ABOUT THE LATEST CHANGES IN CHINESE CONSUMERS E-COMMERCE HABITS AND BRING YOU CHINA E-COMMERCE PRESENCE TO THE NEXT LEVEL

ALL NEW MODULES
Equipped with the latest insights

FULL SUPPORT
Responds to questions in 24 hours

INSIGHTS FROM TP PARTNER
Interviews with TP partners

NETWORKING OPPORTUNITIES
Networking opportunities with fellow China marketing managers

LIFELONG ACCESS TO THE MATERIALS
Receive masterclass materials and review it anytime

CERTIFICATE
A certificate upon completion to showcase your achievement
This masterclass is developed to help marketers and sales teams to bring your China e-commerce to the next level. It will be particularly valuable for:
Global and domestic sales, e-commerce teams working with/in China
Global and domestic China marketing teams
Business and brand owners expanding into or working in China
Consultants helping clients to enter the China market
Investors watching China new retail, e-commerce field
This masterclass covers the following 3 modules and 2 interviews. Each session is designed to be actionable as possible, so there will be practical activities after each session:
Module 1 China e-commerce landscape
This module will cover today's big picture of Chinese e-commerce especially for Tmall and, and focus on the most updated 2021 618 shopping festival important consumer data and insights. The consuming trends reflected by 618 shopping festival will also be included. We can also dive into the major consumer group changes and what they are buying during this 618 and why they buy the products.
Overview of Chinese e-commerce landscape in 2021
2021 Chinese newest e-commerce consumer trends during 618 Festival
2021 newest consumer groups and profiles
Module 2 How to win with Marketing on Tmall 
In this module, we will focus on how to help brands improve Tmall performance. Introduce the latest marketing functionality of Taobao and demonstrate how to make good use of it through examples. Improve store traffic through: beautify store pages, buy ad space, and improve search rankings, etc. Make good content marketing and drive traffic for Tmall stores during e-commerce festivals.
The latest and greatest marketing updates for Tmall
Top 5 techniques to improve your Tmall store performance
How to do successful content marketing on Tmall
How to drive traffic during shopping festivals
Tmall Global new policies and marketing events
A practical step by step checklist for 2021
Module 3 Social e-commerce in 2021 
This module will introduce different types of social e-commerce and briefly state the development and new trends. Brands (DTC) and KOLs/KOCs interact directly with consumers in brand-run WeChat groups and achieve sales conversion through the brand's own platform or WeChat mini programs.E-commerce platforms make good use of social functionality to achieve consumer growth.
China social e-commerce overview: development, types and new trends
Social e-commerce DTC(direct to consumer): 

What makes mini program e-commerce an important channel for brands?
How can brands achieve rapid growth with the help of mini program e-commerce?

Social e-commerce group buying

The layout of e-commerce giants group buying social e-commerce products (Little goose pin pin, Taobao special edition, Jingxi, etc.)
Jingdong group buying attract traffic for stores

Checklist for Social e-commerce
WHY TAKE THIS MASTERCLASS?
In this masterclass, we will talk about:
The latest changes in Chinese consumers' behaviour and their shopping preferences
China's major e-commerce platforms overview: Tmall and JD
How to win on Tmall in 2021
A guide to succeeding on JD in 2021
Selling on niche and social market places in China in 2021 (Pinduoduo, Kuaishou, RED, Douyin, WeChat)
Strategies and case studies on China's e-commerce platforms
There will also be interviews with TP partner.

Hi! I'm Ashley. You must be asking, "How is she qualified to teach this masterclass?" Good question! I've been living in Greater China since I was 17 years old. I've been running my China digital marketing agency Alarice since 2011. I've written 3 books on China and amassed 80,000 followers on LinkedIn based on my thought leadership regarding Chinese consumers, social media and New Retail. For the past 3 years I've been teaching my signature China Digital Marketing Masterclasses all around the world. You're in good hands.      
I was a member of Alibaba's Global Influencer Entourage from 2017 to 2019, a member of JD's Global China Experts Group in 2018, and worked directly with a Tencent co-founder to conquer Western social media from 2017 to 2019.
Having already published three Amazon top sellers, Unlocking The World's Largest E-Market: A Guide to Selling on Chinese Social Media, Working with Bloggers, Influencers and KOLs, and New Retail: Born In China Going Global, I'm always looking for ways to educate people on opportunities in China.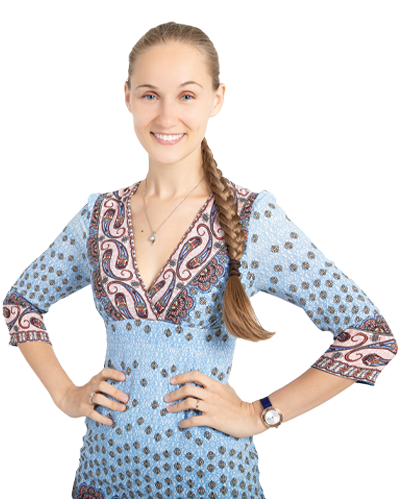 " It was very well presented and will help me to craft our 2021-2024 digital marketing strategy. "
" It was a great masterclass and I learned a lot. About the future of marketing, it seems almost scary how many possibilities there are and how much planning is needed. "
" The masterclass was very well-organized, with a lot of energy from your team and I really appreciated the guest speakers that joined the sessions. You're a real expert on the Chinese market. Your passion when talking about it is very inspiring!"
" Great masterclass! To the point and practical, which makes it easy to transfer and implement in our own strategy! "
" Ashley's masterclass is a "Must Attend" for anyone involved directly or indirectly in strategic decisions on business development and marketing planning at any level. "
" Very resourceful with good case studies."
FOR ONLY US$298 YOU WILL GET
• Only the latest and most actionable insights on China
• Lifelong access to the materials 
• Certificate 
• 3 of Ashley's Amazon bestsellers and 5 mini books (worth US$ 99.65) 
" This course is fantastic! I would highly recommend it to anyone working in the market. "
" It was great! The masterclass was professional, very educational, up-to-date and extremely entertaining. "
" Very informative. Real life cases. A benefit in every way!"
" The masterclass provided brand new knowledge on what's happening in China right now, as well as useful tips on what's worth doing and what's not. "
HAVE YOU PLANNED YOUR MARKETING STRATEGY fOR 2022? LEARN MORE ABOUT CONSUMERS AND SOCIAL MEDIA TRENDS WITH OUR LATEST VIDEO COURSE