DIGITAL CHINA BOOK SERIES
Ashley regularly publishes books and mini-books to educate others about modern Chinese consumers, Chinese social media landscape, and ways too succeed in China with KOL promotion.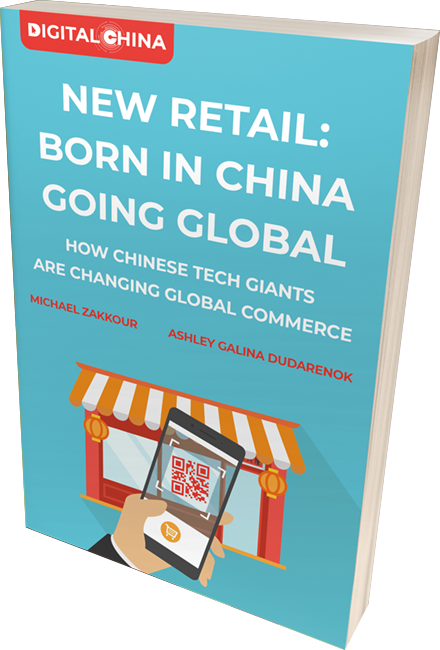 NEW RETAIL BORN IN CHINA GOING GLOBAL: HOW CHINESE TECH GIANTS ARE CHANGING GLOBAL COMMERCE
Co-authored with Michael Zakkour
" The gravitational force of retail has moved east and industry executives that ignore this monumental shift do so at their peril. "New Retail" is a concise, nononsense look into one of the most profound revolutions in retail history. Authors Michael Zakkour and Ashley Dudarenok provide a clear and well documented narrative on how companies like Alibaba, JD and Tencent are, quite literally, reinventing the modern concept of retail. "
Doug Stephens, Founder of Retail Prophet and Author of Reengineering Retail: The Future of Selling in a Post-Digital World.
Alibaba, JD.com, Tencent and a growing group of innovative brands, retailers and digital pioneers, fueled by the demands of the most spoiled consumers in the world have spurred a retail renaissance and plotted a course for the future of retail and consumption around the world. If you want to see the future of retail and commerce, read this book, and then, if you can, spend a week shopping in Shanghai.
DIGITAL CHINA: WORKING WITH BLOGGERS, INFLUENCERS AND KOLS
Co-authored with Lauren Hallanan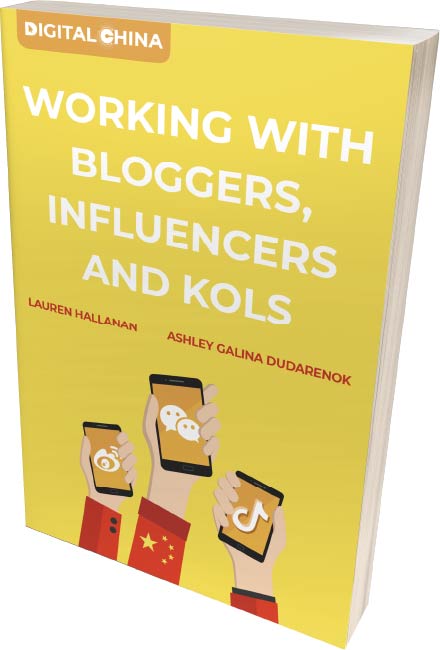 Want to know more about influencer marketing in the world's largest and fastest growing online market? This is the second book in a series guiding you through China's digital space. China is one of the most attractive markets in the world and collaborating with bloggers, KOLs and influencers is essential if you want to find a place in the consumer's heart. Don't know where to start? This book will help newcomers and experienced marketers alike gain insight and take action.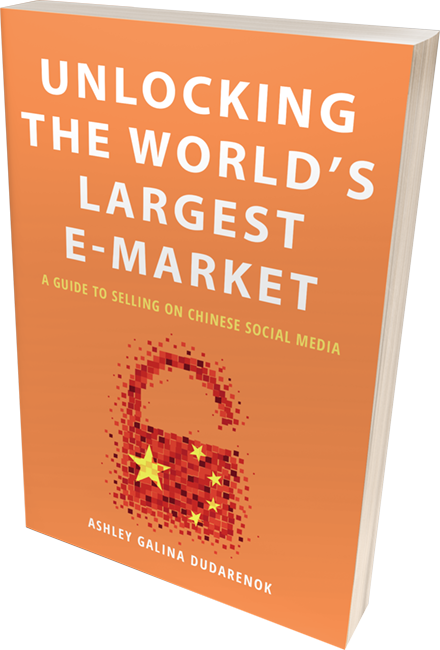 UNLOCKING THE WORLD'S LARGEST E-MARKET: A GUIDE TO SELLING ON CHINESE SOCIAL MEDIA
" Ashley Dudarenok has written a clear, analytical guide to digital marketing on Chinese social media. Merely projecting Western e-marketing onto the Chinese markets and platforms is unlikely to work; Dudarenok explains in readable detail why not and what to do about it. "
Peter Gordon,Editor of Asian Review of Books
If you want to expand your business to the world's largest e-market, this is the book you need. In this extended and updated edition, Ashley Galina Dudarenok expands her analysis to include the booming technology scene in China, where two giants — Alibaba and Tencent — are engaged in an epic rivalry. You'll also learn how new technologies, like supercomputing, blockchain technology and artificial intelligence, are playing a role as the epicenter of tech innovation moves East and how Chinese corporations are making big moves on the world stage.
" This is a fantastic read on the China market/customers and how to compete and win. More importantly, it's a great read on how the world of retail is changing, what the implications are, and what is required to survive and thrive in this new world. Michael uses tons of real world examples of companies that are succeeding, not just theoretical or anecdotal evidence/examples. "
" While I've been marketing in the US for nearly a decade, I have little experience in China. The insights and clear, thoughtful writing in this book helped break down the complexities of this space. In addition to explaining the evolution of China's influencer market, co-authors Ashley Galina Dudarenok and Lauren Hallanan offer practical tips on working with Chinese KOLs (key opinion leaders). I recommend this book to any marketer or entrepreneur looking to break into the Chinese market! "
" Very informative and concise. It makes all the basics of China's digital landscape accessible to everyone. Perfect to launch your brand on this market. "

DIGITAL CHINA MINI BOOK SERIES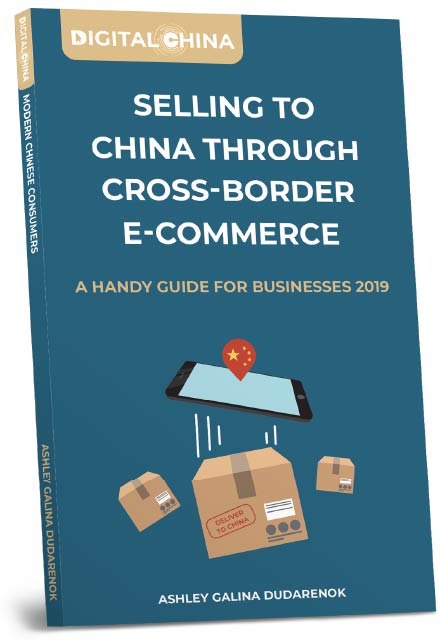 SELLING TO CHINA THROUGH CROSS-BORDER E-COMMERCE: A HANDY GUIDE FOR BUSINESSES 2020
If you've ever thought about expanding your business into China but hesitated, this book for you.There are plenty of cross-border e-commerce options available without having to set up a branch office or hire a large group of local staff. It's a great solution for brands of all sizes.
MODERN CHINESE CONSUMERS: A HANDY GUIDE FOR MARKETERS 2020
Chinese consumers are on everyone's mind. Who are they? What do they want and need? How are they buying and how much are they spending? This indispensable guide is for anyone who wants to understand how people in China make their purchases and what leads them to make their purchasing decisions.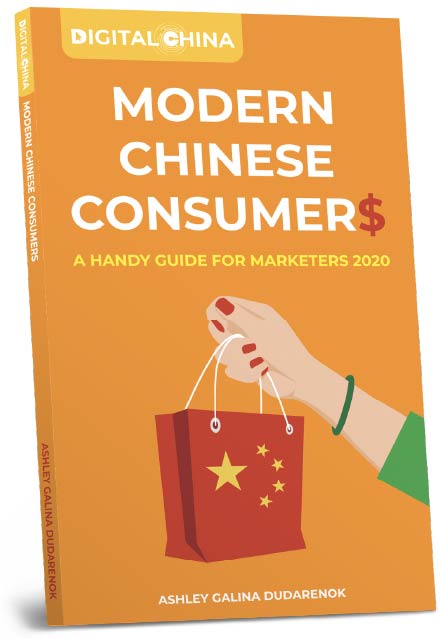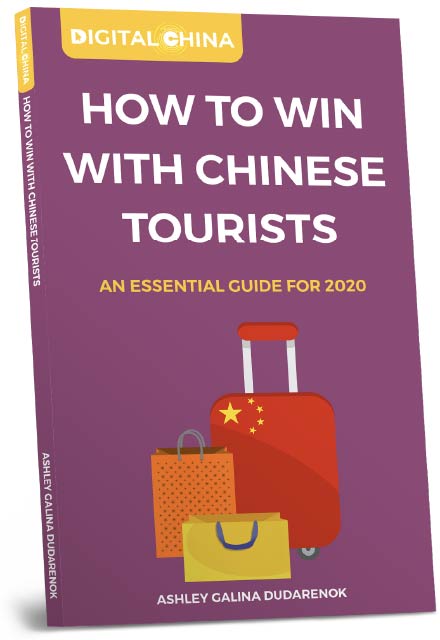 HOW TO WIN WITH CHINESE TOURISTS: AN ESSENTIAL GUIDE FOR 2020
If you've ever thought about attracting Chinese tourists to you location, shop or brand, this is the book for you. Find out who China's outbound tourists are, where they're goin, what they're buying and why.
HOW TO DO B2B MARKETING IN CHINA: TIPS AND BEST PRACTICES IN 2020
If you are a B2B company operating in China, this book is for you. FInd out how to set yourself apart in the B2B space through the power of digital marketing and online platforms.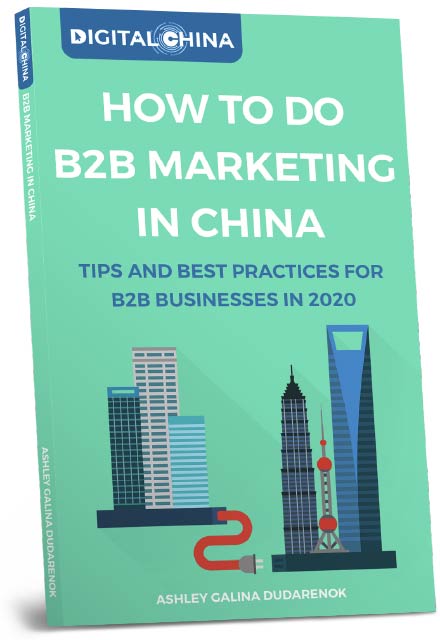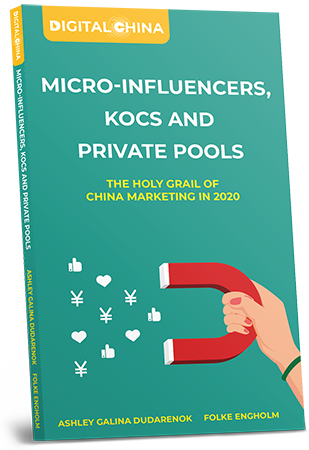 MICRO-INFLUENCER, KOCS AND PRIVATE POOLS: THE HOLY GRAIL OF CHINA MARKETING IN 2020
We all know that influencers, key opinion leaders (KOLs) and social media personalities of all kinds serve important roles in marketing on digital platforms. However, the crucial role that micro-KOLs and key opinion consumers play in China's complex social media world is sometimes forgotten.