Weibo Story (微博故事) is a social media platform introduced on April 19th, 2017 that has exploded in popularity recently. Weibo has a  monthly active users of 582 million in March 2022, a net addition of approximately 51 million users on a year-over-year basis. Mobile MAUs represented 95% of MAUs, and the average daily active users were 252 million.
It's an excellent platform for sharing news, ideas, and anything else that comes to mind. But what is "Weibo story", and how is it different from regular social media platforms? 
In this guide, we'll explain everything you need to know about Weibo stories, including how to create and publish them. So dive in and learn how to make your Weibo posts stand out from the crowd!
---
1. What is Weibo Story?
Weibo Story is a feature on Weibo, which functions similarly to Instagram Stories or Facebook Stories, in that it allows users to upload pictures and short videos and share them with their followers. These posts are called "stories". 
Weibo Story is simple to use:  you just select a picture or video, add some text, and hit "post". 
Users can record and edit short videos, up to 15 seconds long, and share them with their followers on Weibo. They can also add text, filters, and other effects to their videos. Posts on Weibo Story disappear after 24 hours.
The advantage of Weibo Story is that it allows you to get more exposure for your content by distributing it wider and deeper than traditional posts. Additionally, stories can attract new followers who may not have been interested in what you had posted before.
---
2. How to create your own Weibo Story?
There are 4 ways for users to create a Weibo Story.
Click

on the "+" button on the upper right-hand corner of your homepage  screen

to add a story along with pictures or a video.

Once you're finished, just hit the "record" button at the bottom of this window and Weibo will automatically save your post for you.

Click the camera icon in the upper left corner of the homepage on the mobile app to add a story.

If users haven't posted any stories within 24 hours, they can click the "My Story (我的故事)" icon at the top of the homepage to add a story.

Shortcut: Users can slide right on the homepage to enter the camera interface for Weibo Story.
Recording and editing with Weibo is a quick, easy and convenient way to take your Weibo posts from ordinary to extraordinary. The Weibo Story app is an excellent tool for quickly and easily editing your videos on Weibo.
Users can record a video or shoot a photo by long pressing or clicking the shutter button. Existing photos or videos can also be uploaded.
Users can slide up the screen to see the latest (within 24 hours) photos or videos in their album and click on them to upload.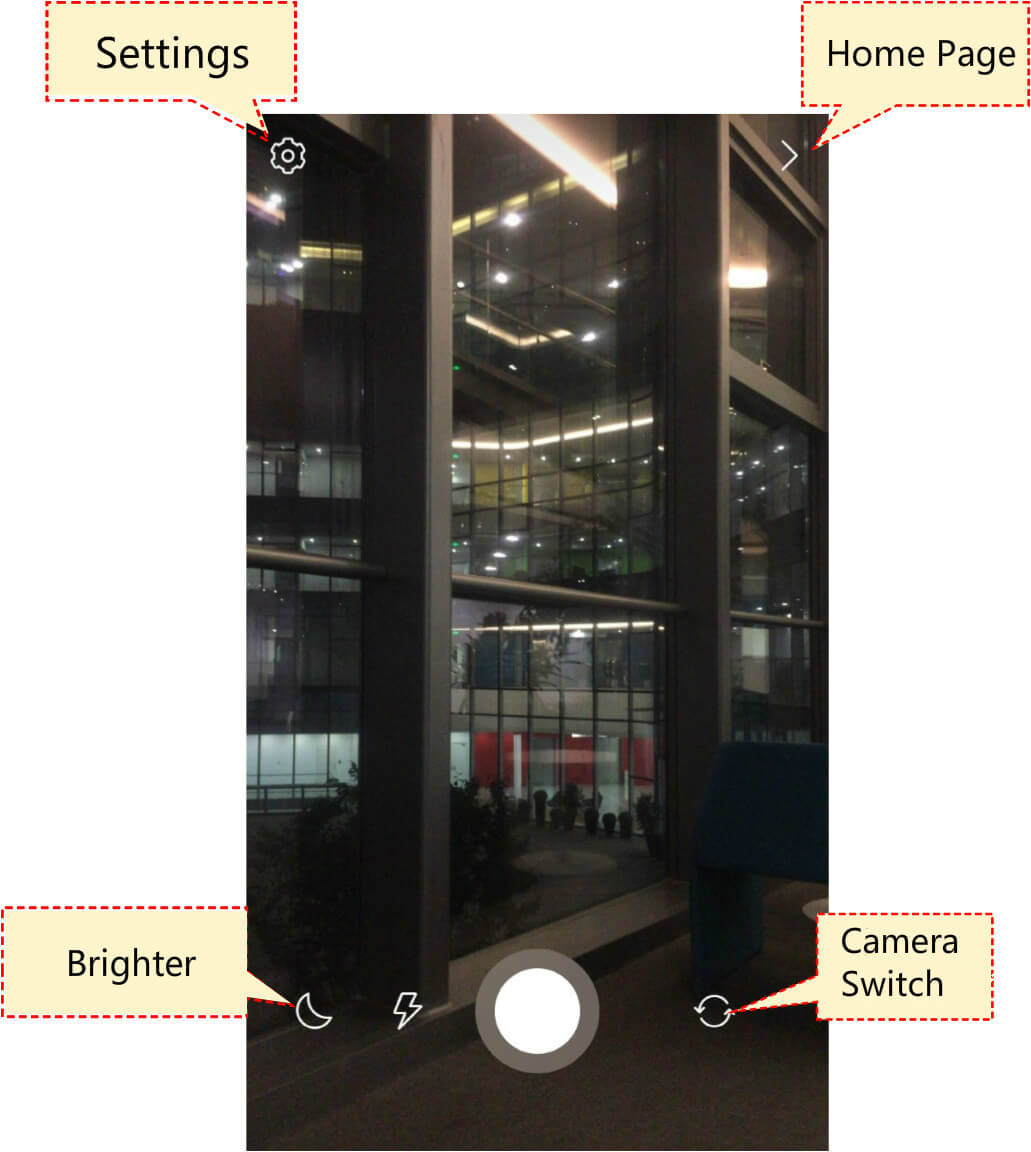 When recording videos, various effect settings like brightness control, flashlight and camera switch can be used.
After finishing shooting, users can add special effects to photos, including filters, stickers and text, to make their story more attractive and interesting.
After editing, users can click the arrow icon in the bottom right corner to post the story.
---
3. Where can you view Weibo Story?
To view a Weibo Story, simply tap on a person's profile picture on your home page or visit their profile page. The story will appear as a circular icon above the user's latest post. Tapping on it will open the story, where you can watch it with the option to like, comment, and share with others.
My Story (我的故事) : "My Story" is always positioned ahead of everyone else's stories. Users can click to check their own published stories.
Other users' stories : Users can view stories published by the Weibo accounts they follow. After viewing, the coloured circle surrounding the account icon turns grey.
Hot Story Recommendation (热门推荐) : Users can click the "Hot Story Recommendation" icon to view popular stories from other accounts.
When users view their own or other people's Weibo stories, the video stories play automatically one by one. You can click the screen to view the next story for that user or slide left to switch to the next user's story.
You can also find stories from people you follow on the "Story" tab at the top of your homepage, where all current stories will be displayed in a carousel format. So next time you're looking for something entertaining or informative to watch on Weibo, don't forget to check out the Story feature! It's just another way for users to connect and share with each other on this dynamic platform.
---
4. Other function settings
Users can click the lower right corner icon for privacy settings.
Interaction Settings

: Weibo Stories allow viewers to leave comments on a post. You can either see the comments in your news feed or send private messages to other users. You can disable the comment function if you wish.

Deciding who can comment

: Users can allow fans or followers to comment on their stories.

Saving

: After publishing a story, users are able to save it to their album automatically.

 
---
5. How are some people using Weibo Story?
Some people use Weibo Stories to share their daily life experiences, connect with friends and family, and share news. 
Some people use it to promote their companies or products. 
Others use it to rant and rave about their daily frustrations, air grievances, or share funny memes.
Many celebrities are now using Weibo Story to keep their fans updated on what they're doing. 
For example, actor and director Jackie Chan have used Weibo Story to share behind-the-scenes photos and videos from his latest movie set.
Popular celebrity, Xie Na, who is also known as the "Queen of Weibo" also uses Weibo Story to show her followers her daily life and fashion choices.
Top influencer on Weibo, Wang Junkai (王俊凯 ), also called Karry Wang, is a singer and actor who debuted in the group TFBoys in 2013.
---
What do you think about Weibo Story? Is it something that you could use? Want to know more about other Weibo features? Please leave a comment below!
---