ACCESS TO OUR CURATED CHINA INSIGHTS LIBRARY
The China Insights Library has been created by Ashley Dudarenok in order to help marketers get the latest and most practical insights about modern Chinese consumers, Chinese social media, China's New Retail, cross-border e-commerce (CBEC), China's digital transformation and much more, in a convenient format.
All the material in this collection has been carefully selected to provide in-depth information about the current situation in China in 2022 to empower you to take action and make wise decisions when it comes to planning your strategy and your marketing budget. This collection also covers industry reports, consumers profiles, books and videos for the last 3 years to give an overview of the market's development.

REPORTS
The latest industry insights

BOOKS
A 360° overview of digital China

VIDEO COURSE
Learn about modern Chinese consumers

CHINA TRENDWATCHING

ONE YEAR ACCESS
Regularly updated material

CHOZAN QUARTERLY MEGA GUIDES
Comprehensive 600+ page reports
WHAT DO YOU GET ACCESS TO?
• 40+ reports on Chinese social media
• 70+ reports on China's New Retail, cross-border e-commerce (CBEC) and China's digital transformation
• 20+ reports on Chinese outbound tourism
• 60+ industry reports on trends in luxury, FMGC, immigration, smart cities and more
• 30+ China-related decks from 2017-2019
• 5 Digital China mini books
• Ashley's 3 Amazon bestsellers
• Our video course on The China Market, Modern Chinese Consumers and Digital Trends in 2021
• An archive of our China Trends
GET OUR CURATED CHINA INSIGHTS LIBRARY FOR US$ 168
The ChoZan China Insights Library is collected to help with overall digital China understanding and provide insights and statical information specifically on a certain consumer group or industry. These insights are valuable for:
Global and domestic China marketing teams to get more detailed information on targeted audiences and ways to market them
Global and domestic e-commerce teams to understand consumers preferences for new products and expectations from companies in the post-COVID-19 Era.
Business and brand owners expanding into or working in China to evaluate opportunities
Consultants helping clients to enter the China market to get a vision of what direction China is developing
China field students to get equipped with China understanding for further career growth
Ashley's the founder of a China-focused digital marketing agency Alarice and China focused consultancy ChoZan 超赞.  In addition to being a China digital expert, entrepreneur and vlogger, Ashley is also a LinkedIn Top Voice in Marketing, a Holmes Report Asia's Top 25 Innovator, and a member of Thinkers50's Radar Class of 2021 who called her a "China digital marketing and trend guru".
She has amassed 80,000 followers on LinkedIn, 23,000 on Instagram,  has a strong network of 15,000 China watchers subscribed to her bi-weekly China newsletter and her popular YouTube vlog delivers the latest info on Chinese consumers, new retail ecosystems, digital marketing and tech.
She has lived and worked in Greater China for over 15 years and is your go-to person for everything related to China marketing. Ashley is also a global keynote speaker. Her topics include modern Chinese consumers, China's new retail ecosystems and technology, China's travel retail and digital marketing as well as other digital China topics.
She was a member of Alibaba's Global Influencer Entourage from 2017 to 2019, a member of JD's Global China Experts Group in 2018, and worked directly with a Tencent co-founder to conquer Western social media from 2017 to 2019.
As an author, she's had three international Amazon bestsellers: Unlocking The World's Largest E-Market: A Guide to Selling on Chinese Social Media, Working with Bloggers, Influencers and KOLs, and New Retail: Born In China Going Global, Ashley is always looking for ways to educate people on opportunities in China.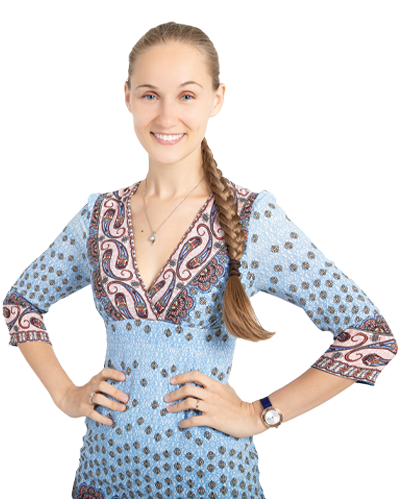 " Ashley is an expert on the latest digital trends in Greater China and Southeast Asia. She's passionate about her work and her energy is very visible, even from her LinkedIn profile."
" Ashley understands the ecosystems of Chinese social media and social commerce. She also understands Chinese consumers and New Retail with a depth and breadth of knowledge, that places her among the elite thinkers and doers in Chinese digital commerce. "
" Ashley Galina Dudarenok has written a clear, analytical guide to digital marketing on Chinese social media. "
GET OUR CURATED CHINA INSIGHTS LIBRARY FOR US$ 168
LOOKING FOR A DEEP DIVE ON CHINA TRENDS IN 2022 AND TO APPLY IT TO YOUR MARKETING STRATEGY? GET OUR LATEST VIDEO COURSE