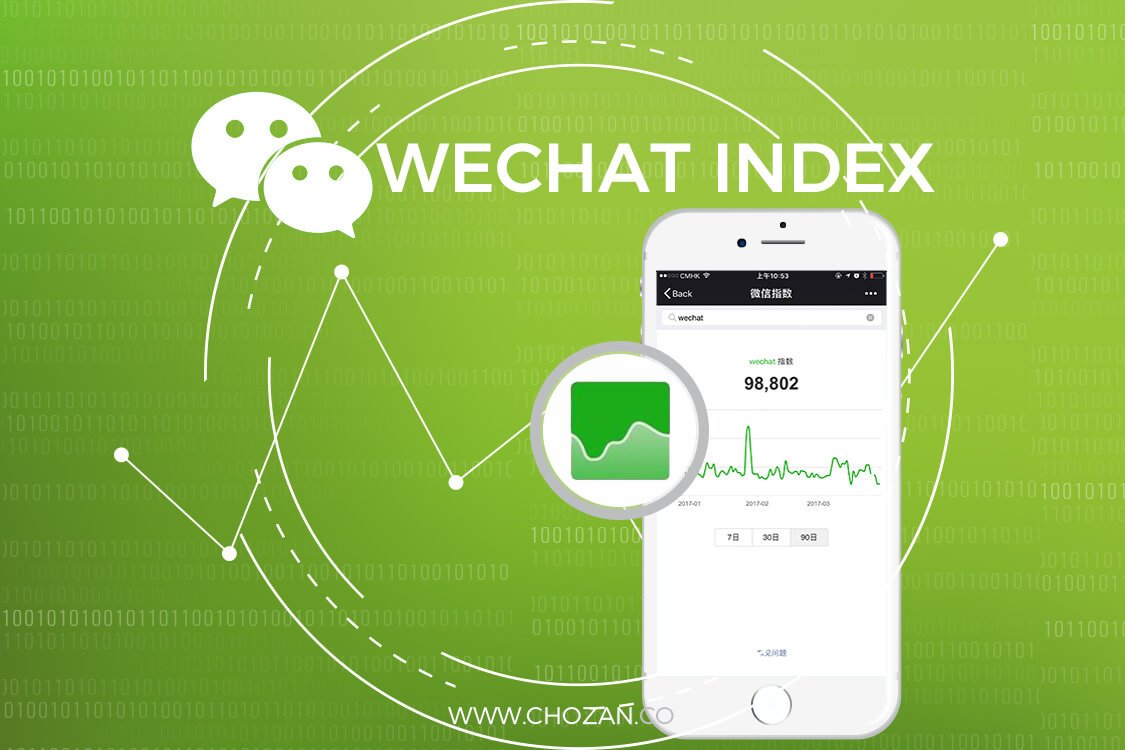 WeChat Index: How To Use it for WeChat Marketing
WeChat officially released a new feature on March 23rd: WeChat Index (微信指数). It measures the popularity of designated keywords based on their search volume within WeChat, their appearance in WeChat articles and their appearance in shared articles on users' Moments pages. Let's have a look at how it works and how it can be used for marketing:
---
1. Where is it?
WeChat hasn't provided a standalone search box or prominent menu for the index so users have to input "微信指数" — the Chinese characters for WeChat Index — in the search bar. The index appears as the first result.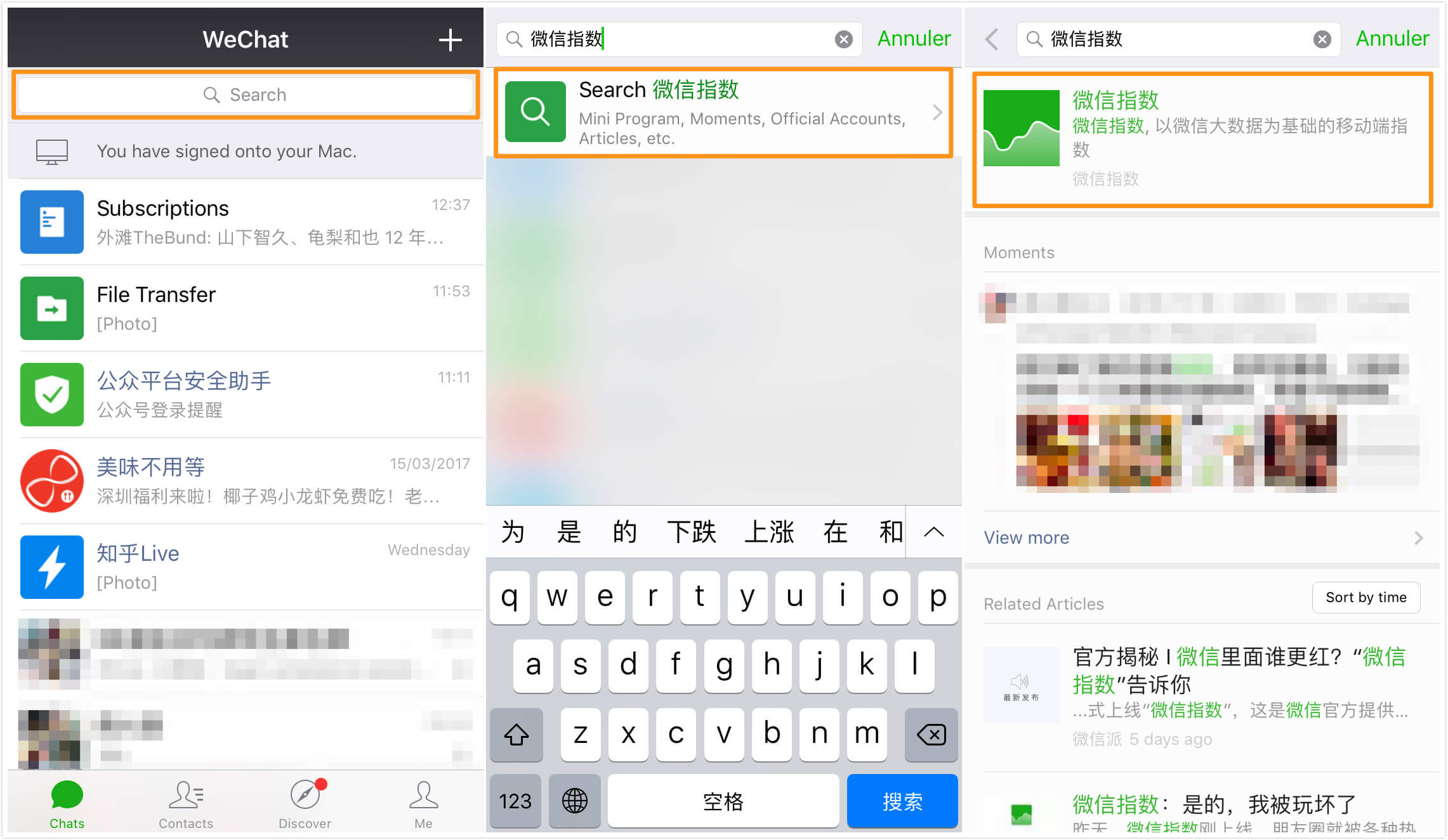 After clicking on it, the index search box appears as shown below.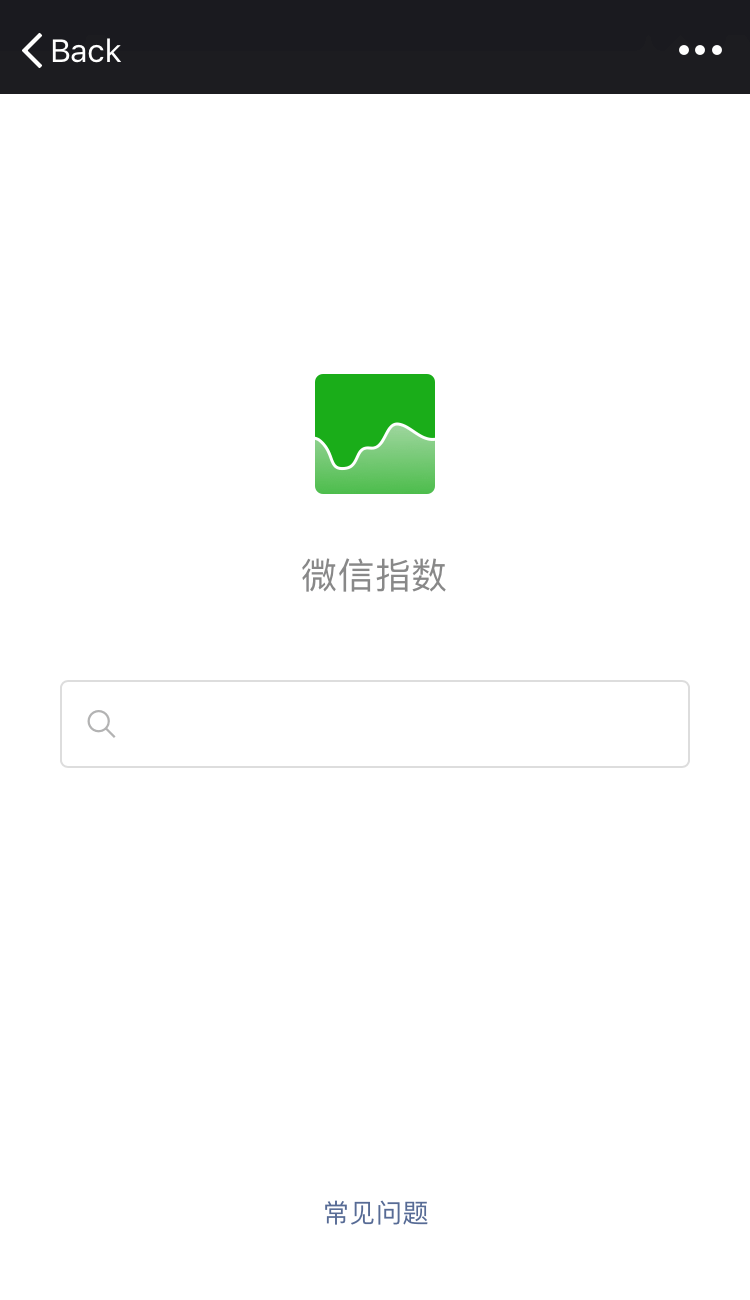 ---
2. How does it work?
Users can input a keyword and track its popularity on WeChat in the last 7, 30 or 90 days. The examples below track Airbnb's popularity within different time frames. Since WeChat doesn't provide data for the current day, the "Current index" shown on the top actually refers to the index from the previous day.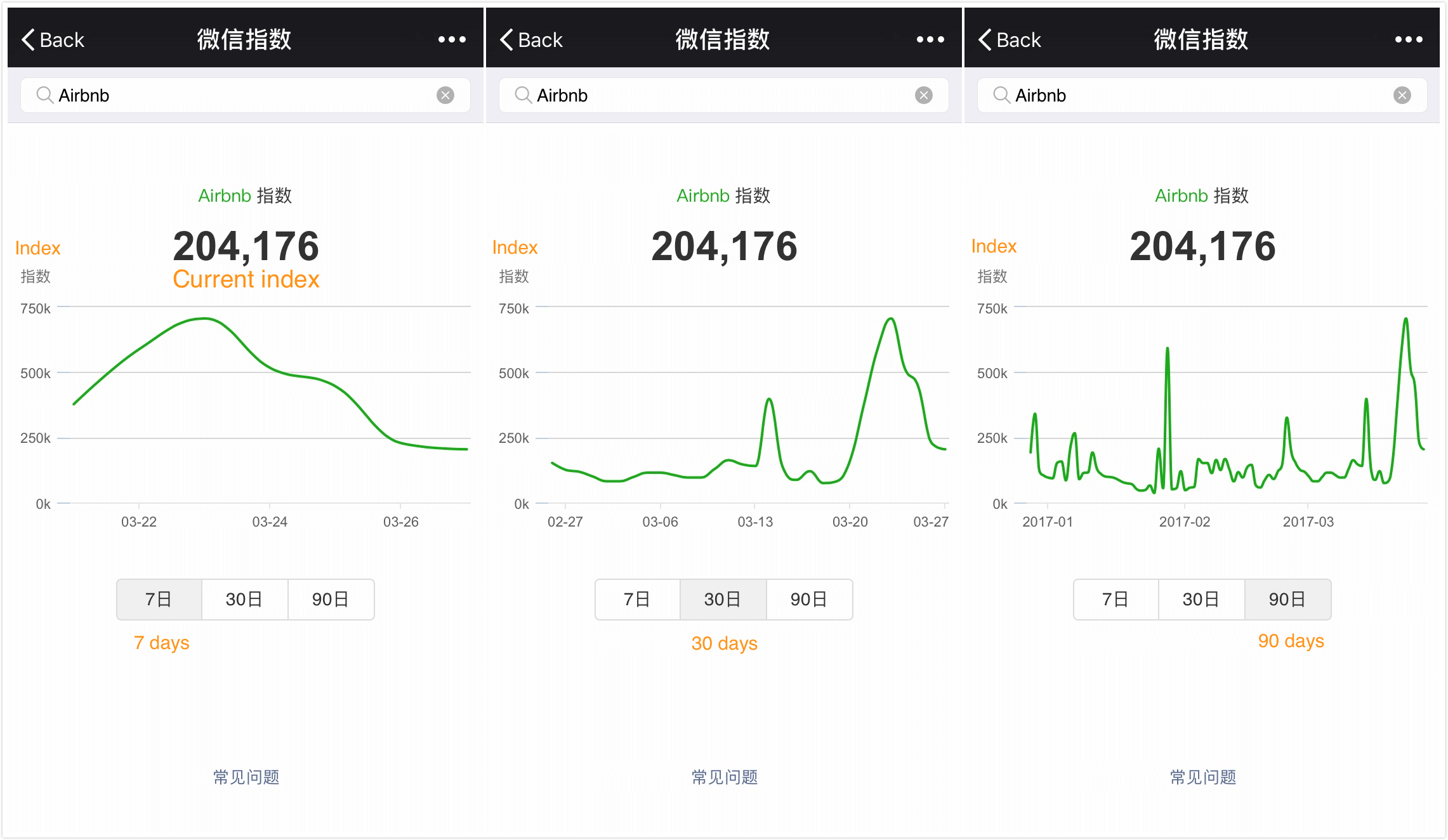 Users can also check the index on a certain day by clicking on the graph. We can see from the picture below that the curve graph reached a peak on March 23rd. That's because Airbnb announced the official Chinese translation of its brand name on the 22nd and heated discussions on Chinese social media followed. Lots of WeChat bloggers also published articles about the news and this was reflected in the index.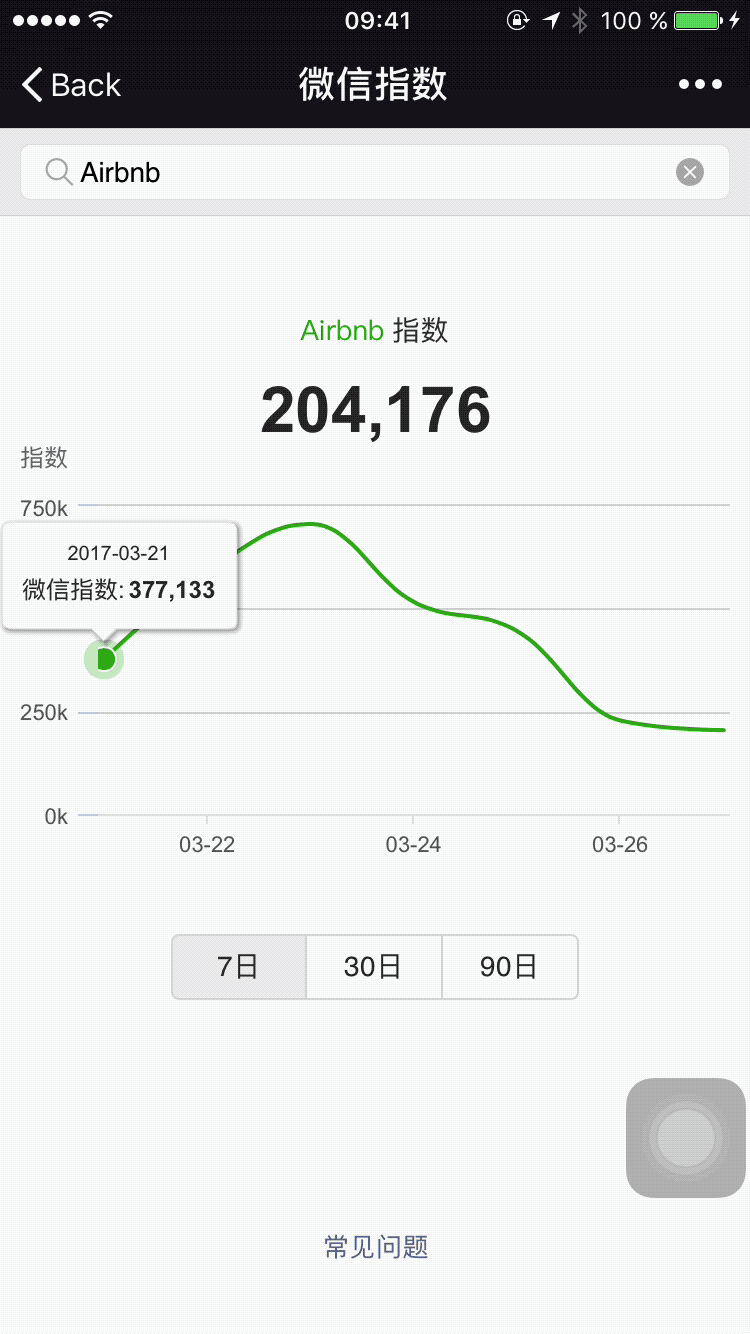 ---
3. Why use it?
WeChat is the largest Chinese social media platform. According to Tencent's 2016 annual financial report, released on March 24th, WeChat's monthly active users had reached over 889 million by Q4 2016. Although it remains unclear exactly how the index is calculated, it's still an important indicator for brands and social media managers because of WeChat's huge base of prime demographic users.
The index is based on the following three sources:
the search volume of the keyword in WeChat

the presence of the keyword in WeChat articles

the presence of the keyword in articles shared publicly by WeChat users on their Moments pages
–
This can help brands identify trends and decide whether to incorporate them in their social media content.
For example, on March 23rd, China won 1:0 against South Korea during the third round of the AFC (Asian Football Confederation) FIFA 2018 World Cup qualification, which led to massive discussions on Chinese social media. The keyword "国足" (China national football team) had an extremely high index the following day.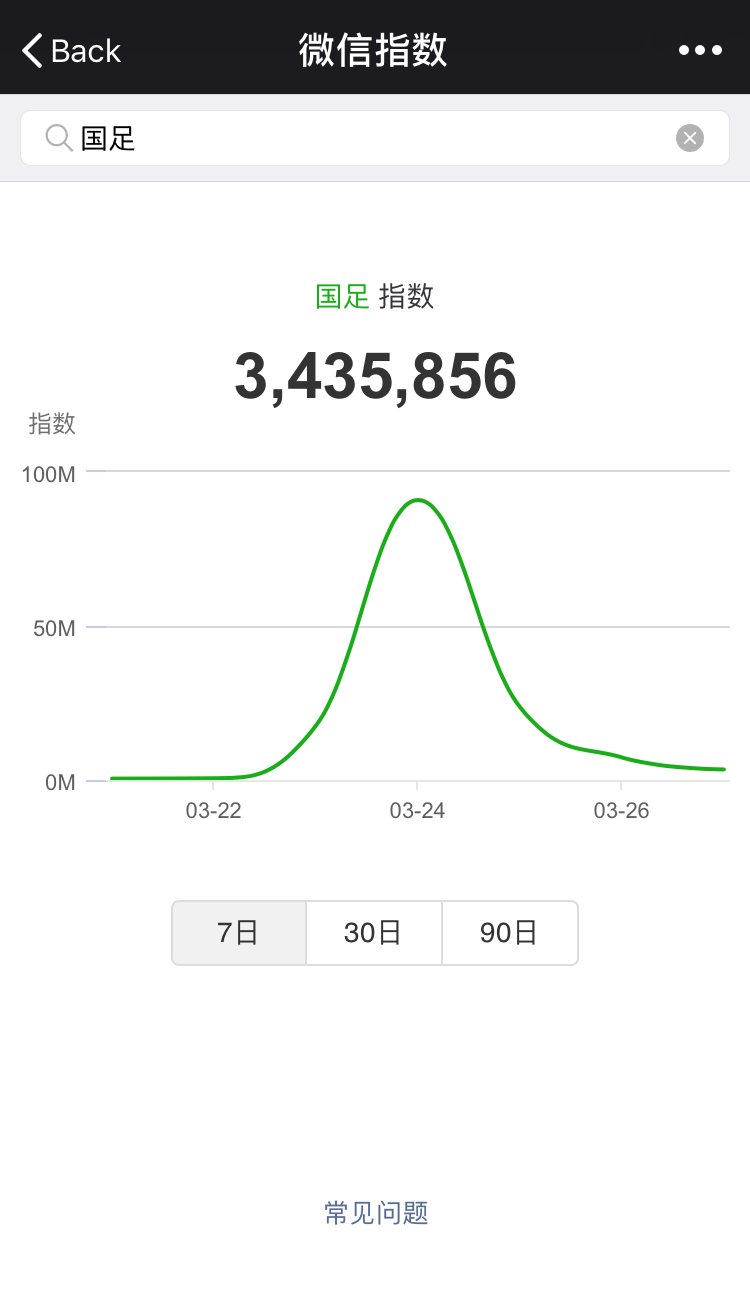 The index also reveals the popularity of a brand or an official account on WeChat. For example, ele.me (饿了么) and Baidu Food Delivery (百度外卖) are competitor food delivery service providers in China. The WeChat Index shows that ele.me was more popular than Baidu Food Delivery in March: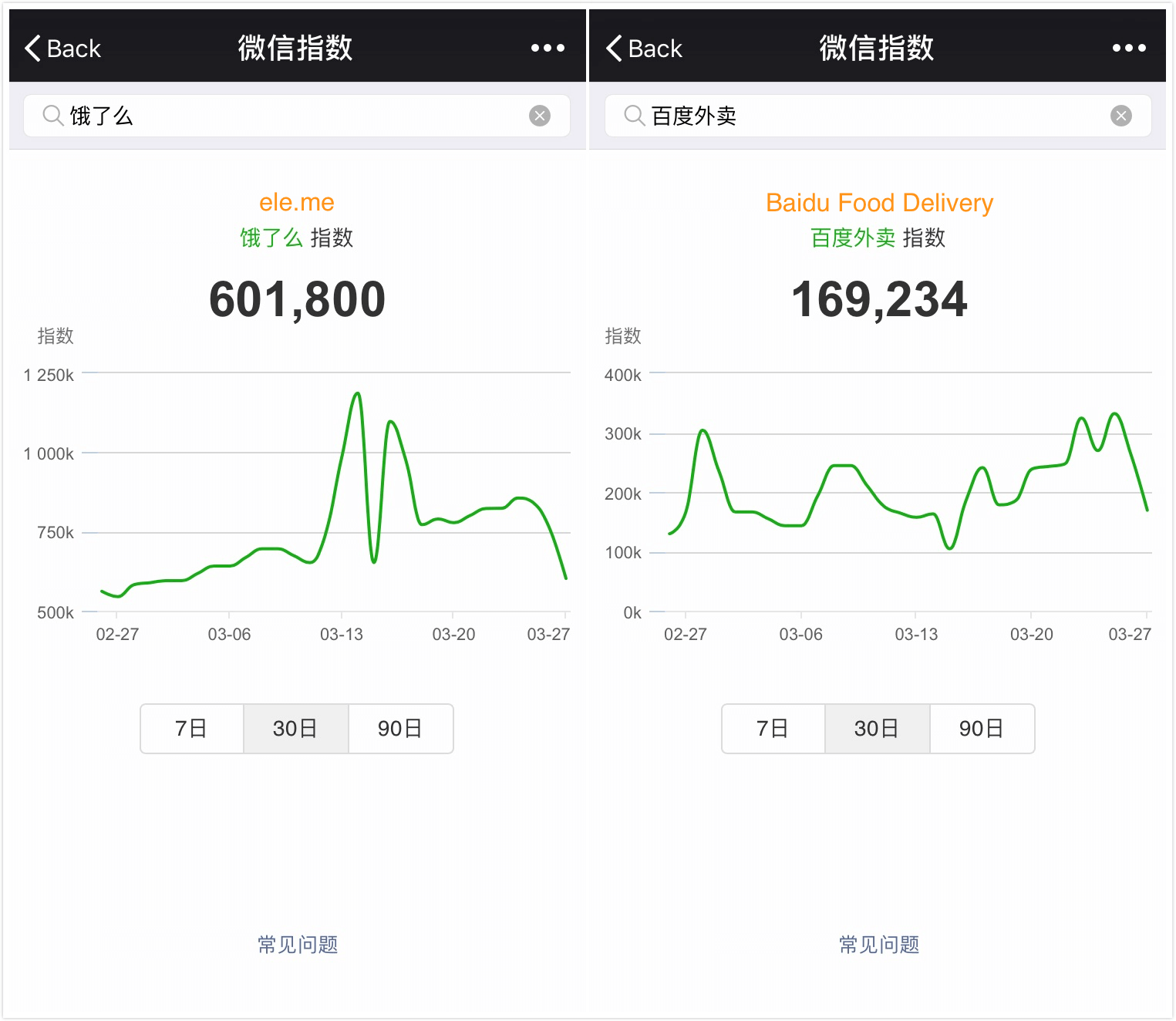 The index can also be used as an indicator of the WeChat marketing results. In addition, dynamic changes in keywords may indicate changes in consumer interests, which may help brands target potential customers more accurately.
---
4. What other indicators are there in addition to WeChat Index?
WeChat Index only measures the popularity of designated keywords within WeChat. Tools that can help measure keyword usage on other platforms include the following:
Baidu Index allows users to look up the search volume and trend history for certain hot keywords and phrases based on Baidu's own search engine statistics. Besides a trend graph, Baidu Index provides much more comprehensive data. It classifies the keyword into various categories, such as search volume from PCs versus mobile, shows related keywords, indicates related news and even provides user demographics for those who've done searches with the keyword (region, gender, age).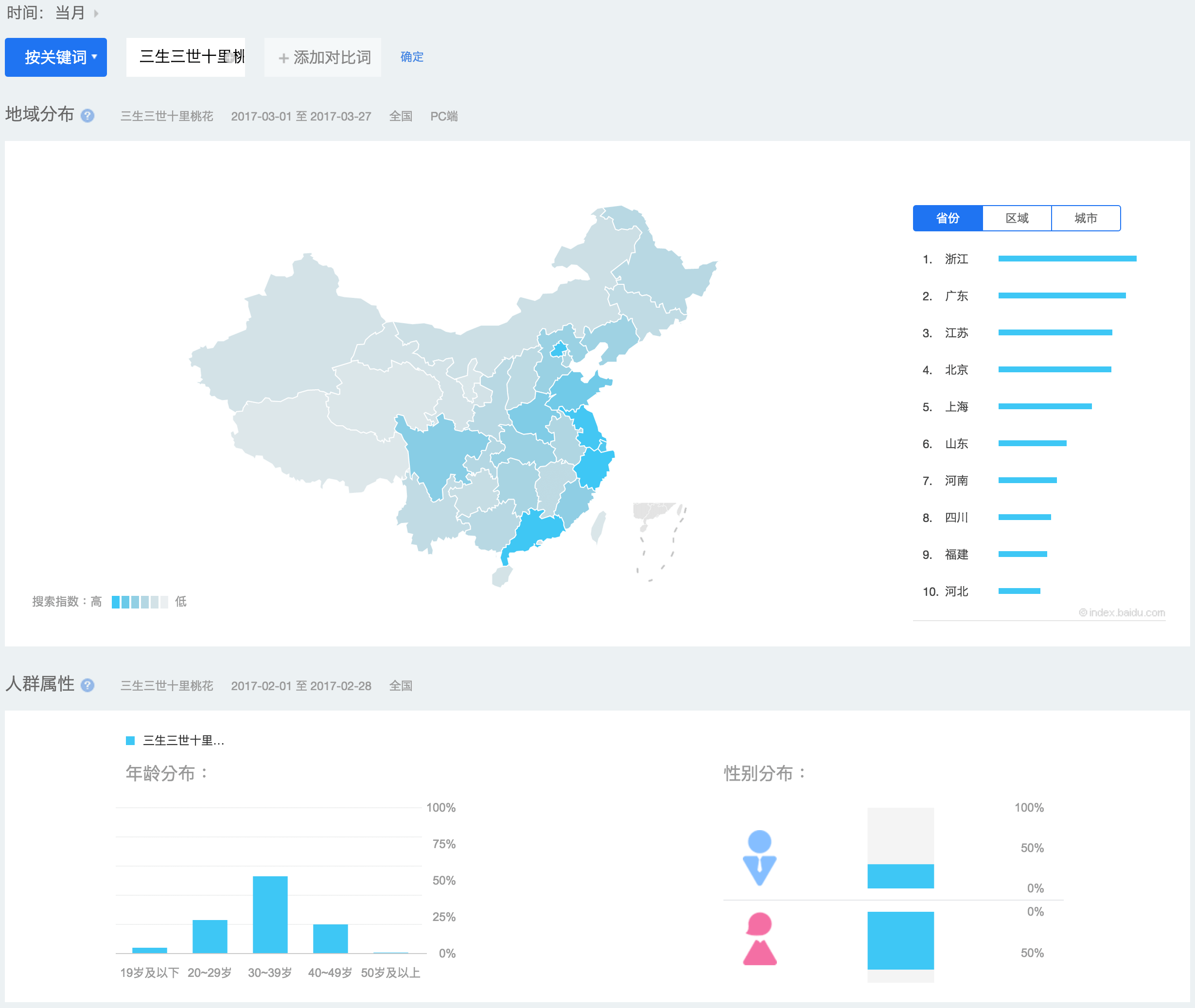 ↑ From data provided by Baidu Index, we can see that those who searched for "三生三世十里桃花 (Eternal Love, a popular Chinese drama)" were mostly female users in their thirties from Zhejiang, Guangdong or Jiangsu.
––
Weibo Index was developed by Sina Weibo and allows users to track dynamic changes in keywords on Weibo. Weibo Index even has a real-time index that shows trends within one hour or 24 hours.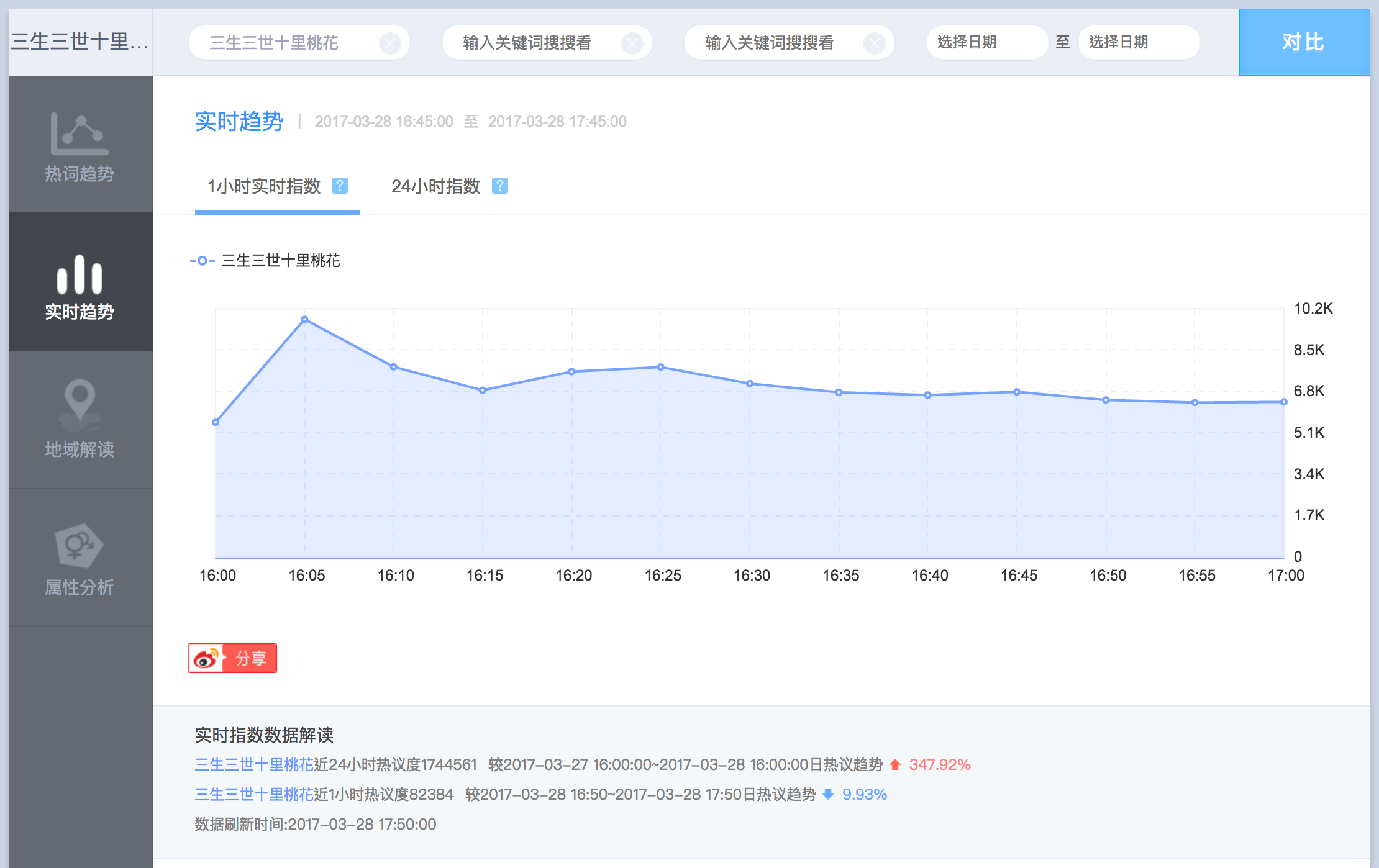 ↑ The real-time index showing a one hour trend for the keyword "三生三世十里桃花 (Eternal Love)" on Weibo.
WeChat Index gives social media managers another important source of user data, helps identify current trends and tracks marketing performance. Social media marketers should make good use of WeChat Index and other data platforms to develop a better understanding of their customers and ensure their content's relevance.
–
How can this feature help your business? Are you interested in learning more about new and upcoming WeChat features and how they can be used for marketing? Leave a comment below. We'd be happy to answer any questions you may have.
To get deeper insights into Chinese social media marketing and utilizing it to serve your business, join ChoZan, a training and resources platform for Chinese social media marketers. Please follow our official WeChat account to get more updates about the latest news, feature updates and case studies.